June 11, 2022
Time: 6:00p Buffet; 7:00p Concert
Venue: Radisson Hotel Austin Grand Ballroom
Location: 6121 North IH-35, Austin, TX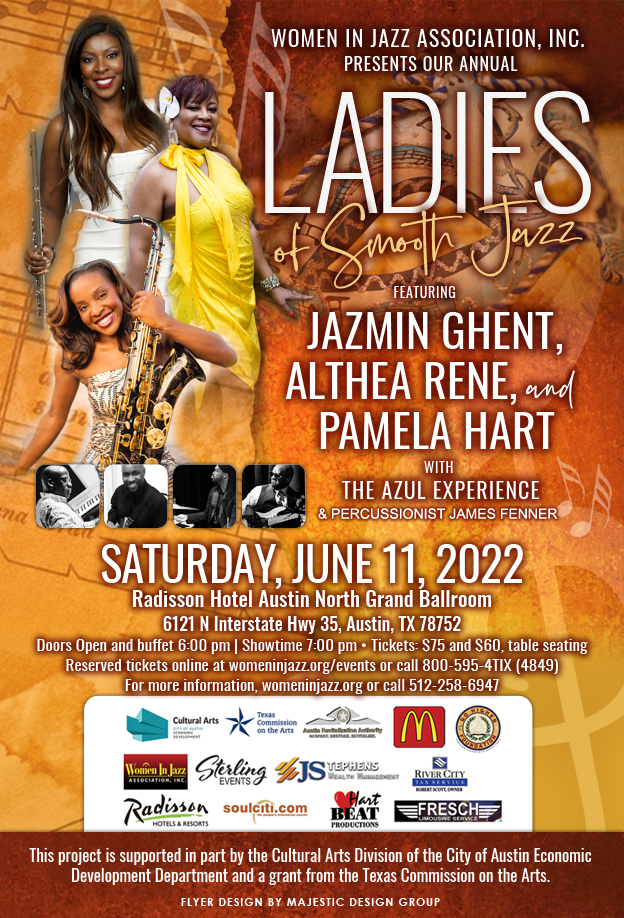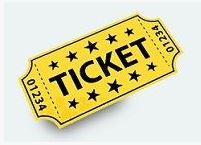 Saturday, June 11, 2022

Ladies of Smooth Jazz
Dinner Buffet & Concert
featuring

Saxophonist Jazmin Ghent
Flutist Althea Rene'
Vocalist Pamela Hart
with
The AZUL Experience
and Percussionist James Fenner
Radisson Hotel Austin
6121 IH-35 north, Austin TX
Grand Ballroom
Need a hotel room at the Women in Jazz Association discounted rate?
Get a Radisson Hotel Room for $99.00, Click Here!
Doors open & Buffet at 6:00 pm
Showtime at 7:00 pm to 10:00 pm
Standard Table Seat: $60.00
Table of 8 Standard Seats: $480
Premium View Table Seat: $75.00 (There are 1 or 2 single seats are remaining)
Table of 8 Seats Premium View: $600 (no longer available)
All tickets include à la carte buffet – 6:00 pm to 8:00 pm
(meats, vegetables, and carb dishes individually prepared for self-serve)
All seats are reserved; No refunds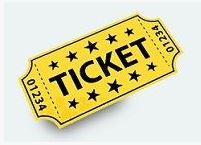 To buy your ticket by phone, dial (800) 595-4849 (4TIX)
For more information, go to: womeninjazz.org or call 512-258-6947.

Here are few live photo shots from last year's
Ladies of Smooth Jazz, September 25, 2021