April 22, 2018
Time: 5:00 pm
Venue: Sterling Event Center
Location: 6134 U.S. 290 East Frontage Road, Austin, TX 78752
A special invitation to you!
Let's Duet:  A Springtime Dinner & Concert
Sunday, April 22, 2018
Sterling Event Center
6134 U.S. 290 East Frontage Road, Austin, TX  78752
5:00 pm Cocktails * 6:00 pm Dinner * 7:00pm Concert
Jacqui Cross, Pamela Hart, Andre James, 
Tatiana "LadyMay" Mayfield and Courtney Santana

Ryan Howard-Piano; Mike Stevens-Bass;
Terrance McDaniel-Drums;
Mike Malone-Saxophone; Andre Hayward-Trombone
Attire:  Cocktail Casual
 * Phenomenal Vocalists *
* Excellent Band *
* Great Food * Free Parking *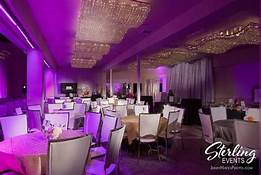 The Women in Jazz Association, Inc. presents Let's Duet: A Springtime Dinner and Concert on Sunday, April 22, 2018, at the Sterling Event Center, 6134 U.S. 290 East Frontage Road, Austin, TX.  
Schedule: Cocktails at 5:00, Dinner at 6:00, Concert at 7:00 pm. After an exquisite dinner, the concert will feature five outstanding vocalists, including
Jacqui Cross, Pamela Hart, Andre James, Tatiana "LadyMay" Mayfield
and
Courtney Santan
a. For this cabaret-style setting, you can expect a combination of jazz, pop, and soul from these great singers, accompanied by
Ryan Howard-
Piano
; Mike Stevens-
Bass
; Terrance McDaniel-
Drums
; Mike Malone-
Saxophone
; and Andre Hayward-
Trombone
.
The Sterling Events Austin, the preferred caterer for the Long Center for the Performing Arts, has e a delectable dinner planned for our patrons. The beautiful Sterling Event Center offers free parking and easily accessible facilities, and is located on the Frontage Road at the intersection of IH-35 and 290 E Highways just behind the Crown Plaza Hotel.
Featuring: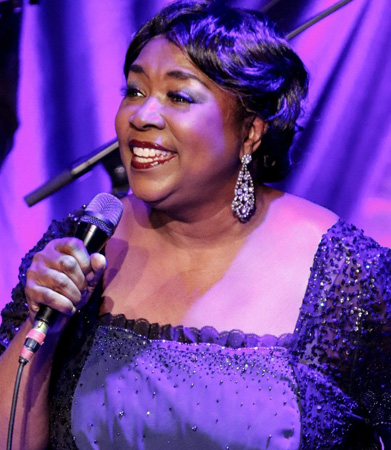 Jacqui Cross
Jacqui Cross is best known for her theater work at the State Theater, Zach Scott Theater and Spectrum Theatre Company. She has starred in Dreamgirls, Rockin' Christmas Party, Beehive, The Buddy Holly Story and much more. She is a founding member of the Spectrum Theatre Company and has recently completed outstanding performances in Crowns and For the Love of Mahalia. Jacqui has won several Awards for her work. She was voted in 2015 was voted the winner of the 2015 Central Texas Excellence In Theatre Awards for Best Supporting Actress in a Musical for Hairspray. As she did with "And I'm Telling You, I'm Not Going" as the lead role as Effie in Dreamgirls, Ms. Cross will grab us wither tender side then sour as she belts out a few licks that will leave us breathless.
Pamela Hart
Pamela Hart is highly regarded as Austin's finest jazz vocalist and noted by Austin Women's Magazine as "Austin's First Lady of Jazz." Audiences rave about her excellent pitch, clarity, and soothing vocal quality. Her sultry rendition of classic jazz standards and contemporary music wins immediate acceptance by any audience. Hart gracefully dances on stage with the music, her radiant voice, and showcases her effervescence and vocal range. Offstage, she has been active in music for 20 years and willingly contributes to the community, expressing her graciousness and giving ways as well as her artistic endeavors. She has significant performance credits by notable artists and shared the stage with Miss Nancy Wilson, Dianne Reeves, Patrice Rushen, Kirk Whalum, Rachelle Ferrell, Norman Brown, and Richard Elliot. Hart is a beautiful woman who steals the heart of any music aficionado.
Andre James
Andre' James is a native of Beaumont, Texas and one of Houston's most diverse & premier male vocalists. He credits his mother, Esther Seastrunk-McClain for being instrumental in embracing his love of music by exposing him, at an early age, to her eclectic collection of music. While attending Texas Southern University, he became a highly sought after session singer & background vocalist, which afforded him opportunities to tour in Japan, South Africa, & many countries. Andre' has performed, sung background, toured and shared the stage with Grammy & award-winning artists such as Regina Belle, Kirk Whalum, Yolanda Adams, Nancy Wilson, Al Jarreau, Chante Moore, Mikki Howard, Syleena Johnson, Howard Hewett, Tony Terry, Marc Anthony, Kyle Turner, Ruben Studdard, Boney James, Reba McIntire, Lyle Lovett, Vesta Williams, Ollie Woodson, Chris Walker and the list goes on.   Andre is stepping out in front from the background with his solo project set to release the fall of 2017
Tatiana Mayfield
Born in 1987, the youngest child of Charles and Cecelia Mayfield seemed to always gravitate towards music. In fact, she feels she was basically groomed to be a musician. In July of 2013 Tatiana "LadyMay" Mayfield, a 26- year old native Texan, stepped off of an airplane and found herself in the London Heathrow Airport. It was hard to believe…for her. Surreal even.  Scott Yanow, jazz journalist, described her voice on her first album as "attractive with excellent elocution." LadyMay doesn't take her career for granted and soaks up moments when she is able to be surrounded by influential jazz artists. In October of 2010, LadyMay was chosen to be one of the 12 semi-finalists in the Thelonious Monk Competition held at the Smithsonian Museum of the Native American in Washington, DC. She sang before an all-star vocal jazz panel of Al Jarreau, Dianne Reeves, Patti Austin, Dee Dee Bridgewater and Kurt Elling. The experience is one that she truly cherishes.  She has also opened for other well-known artists such as Kirk Whalum, Randy Brecker, Dave Valentin, Bobbi Humphrey and "The Main Ingredient". Many of her fans describe her sound and persona as refreshing and beautiful. And jazz lovers relish in the fact that LadyMay seems to be keeping the genre alive and well. Scott Yanow, jazz journalist, described her voice on her first album as "attractive with excellent elocution."
Courtney Santana
Vocalist and recording artist Courtney Santana has been in music, live music theater, and dance for over 30 years. She has been a featured vocalist and background vocalist on over 17 albums and she has performed with and alongside Brannen Temple, Guy Forsyth, Patrice Pike, Strings Attached, Malford Milligan, Nakia, Chanel Haynes, and more.  She has also opened for national acts like Kirk Whalum, Kyle Turner, Salt N Pepa, and Musiq Soulchild. In 2017 she will release her single Survive and a full-length album in Spring of 2018.  She has been nominated by the Austin Chronicle for best cover band for 3 times.  As a member of Austin's theater community, she has performed in some of Austin's most loved musical performances including Dreamgirls, Fame, Porgy & Bess, and RENT and in May of 2012, she was honored to be the cover of Austin Women's Magazine for her work as a vocalist and as a leader in the domestic violence movement.  In 2017, she received a proclamation from Mayor Steve Adler, proclaiming March 3 is Courtney Santana Day in Austin, Texas.
This project is supported in part by the Cultural Arts Division of the City of Austin Economic Development Department. Women in Jazz sponsors are the City of Austin, Hartbeat Productions, IBM, McDonald's Corporation, Austin Chronicle, Austin Revitalization Authority, The Villager Newspaper, and Soulciti.com.