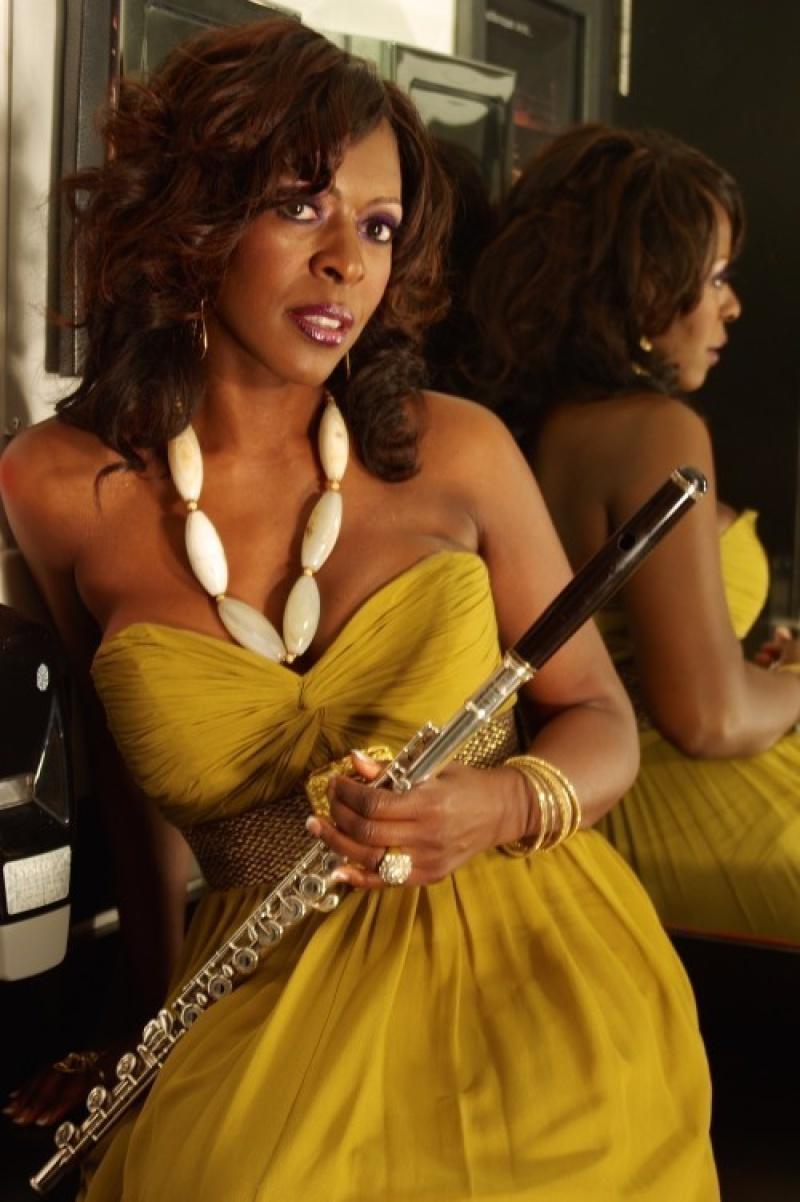 Althea René
Born on December 25th in Detroit, Michigan Althea René began her musical journey at the tender age four-year-old. She studied classical music while attending Howard University. For more than 10 years she worked as a Wayne County Deputy Sheriff (in Detroit, Michigan) during the day and performed in jazz clubs at night. Today, she is a full-time performing and recording artist.
Althea René gained musical inspiration from her father Dezie McCullers (one of Motown's original Funk Brothers). She has since developed her own creative style. Some regard her as a "master of her craft" and one of the world's most exciting solo improvisational flutists. The multi-platinum and Grammy-nominated saxophonist Najee playfully refers to her as the "Maceo of the flute".
In May 2013, she released her hit CD entitled "In the Flow". Collaborating with Grammy award-winning producer Michael Broening, she co-wrote the title track that made history as the first flute featured single to be ranked "number one" on the Billboard and Smooth Jazz charts.  This scorching hot single topped the charts for several weeks.
With a passionate mission to mentor women in the entertainment industry, Althea René authored an autobiography entitled "Becoming Chocolate Barbie – a guide for professional women in the music business" in June 2018.  The book was written in an interview format so that readers may easily use it as a reference resource.  Women who aspire for a life in business can appreciate the insights she shares.
Her creative advocacy for woman's empowerment is evident in her eight CD release; "Flawsome". The title of this powerful CD project is a newly coined expression that describes something that is extraordinary because of its imperfections. The project features an iconic lineup of guest artists like Maysa, Dwight Adams, Jeanette Harris, Euge Groove, and Gerald Albright.
For more information, visit Althea's website at http://www.althearene.com.
Althea Rene performed in the recent Women in Jazz Live Stream Concert on Sunday, October 18, 2020.  Access the show on YouTube.com at:https://youtu.be/PDpwxfqqf2w?t=1204