September 6, 2020
Time: 5:00 pm CDT - 6:30 pm CDT
Venue: Live Stream from Parker Jazz Club (no local audience)
Location: Austin, TX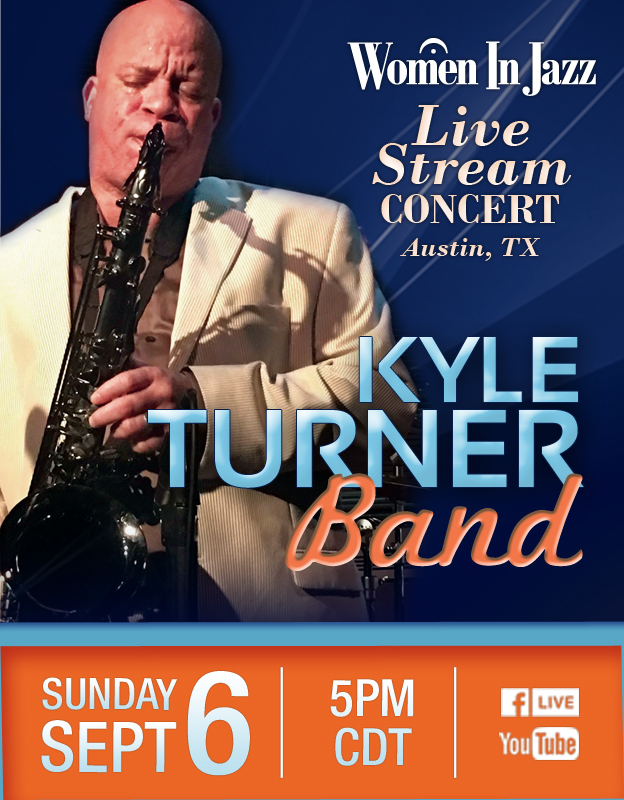 Kyle Turner Band
Live Stream Concert
Kyle Turner continues his Austin Labor Day Weekend concert in live stream format from Parker Jazz Club. The supporting band includes Darrell Lavigne on keys, Jelondo Johnson on bass, Corey Stoot on Guitar and Mark Simmons on drums.
Due to local restrictions, no audience is permitted.
This live steam concert will be presented on both YouTube.com and Facebook.com.  Access the links below for more information and set a reminder.
Attend the Kyle turner Band virtual live stream concert at:
or