September 4, 2022
Time: 6:00 pm Buffet; 7:00 pm Concert
Venue: Radisson Hotel Austin
Location: 6121 North IH-35, Austin, TX
SOLD OUT!!
A Labor Day Weekend Smooth Jazz Treat
Sunday, September 4th

Kyle Turner & Friends
Light Buffet & Concert
featuring
Saxophonist Kyle Turner
Violinist Michael Ward
Vocalist Castella
Trombonist Andre Ward
with
The Kyle Turner Band
Doors open at 6:00 pm
Hors d'oeuvre Buffet at 6:00 pm
Showtime at 7:00 pm

at
Radisson Hotel Austin
6121 North IH-35, Austin, TX
Grand Ballroom
All tickets include buffet from 6:00 pm to 8:00 pm
All seats are reserved
Need a hotel room at Women in Jazz Association discounted rates?
Get a Radisson Hotel Room for $99.00, Click Here!
For more information, go to: womeninjazz.org or call 512-257-6947.


Get ready for a continuous flow of infectious melodies and funky grooves delving into jazz, smooth jazz, funk and old school R&B. This combination of Kyle Turner's saxophone, Michael Ward on the violin, the versatile trombone of Andre Hayward and the versatile and talented vocalist Castella is the perfect mix for a dynamic and unforgettable evening.  The six consecutive year, Women in Jazz brings Kyle Turner & Friends concert back by popular demand – Live. Welcome back Kyle! Get ready to shout for more.
Kyle Turner – Saxophonist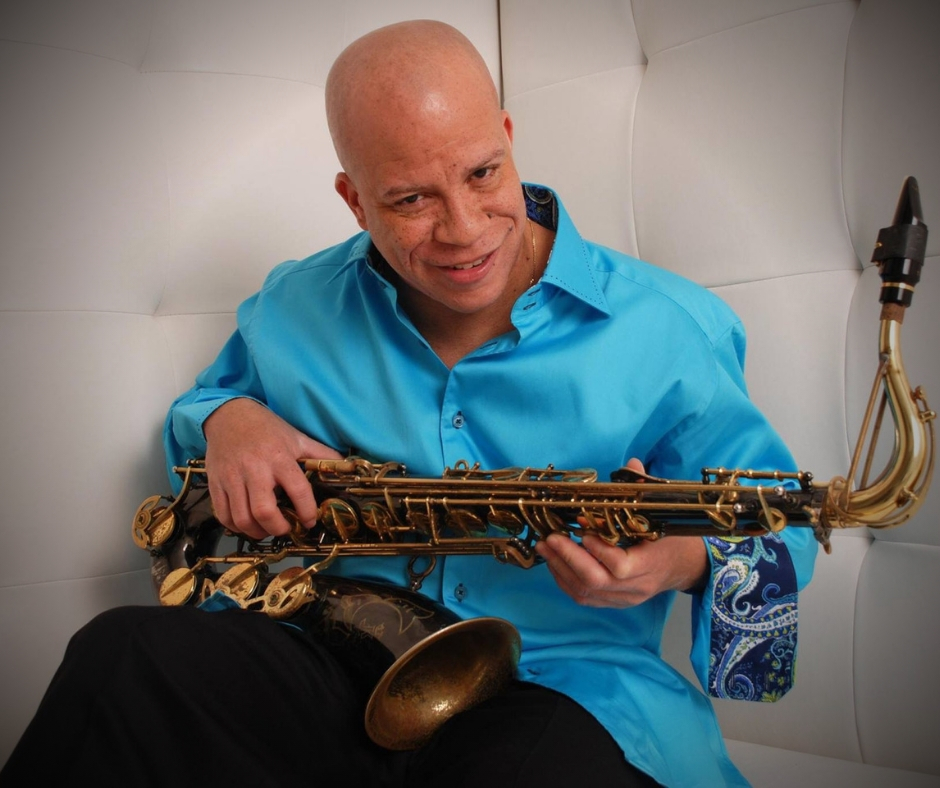 Kyle Turner is a creative and innovative artist that has warmed the hearts of many with the sultry musical notes birthed from his instrument, the saxophone! A native of Houston Texas, Kyle began his musical journey at a young age. With mentors like Arnette Cobb, Conrad Johnson and Kirk Whalum, Kyle's music took on a more serious note and he quickly established himself as one of the most exciting young talents to grace the city!  Kyle's musical career has provided him the opportunity to share the stage with such artist as: Luther Vandross, Johnny Taylor, Bobby Lyle, Joe Sample, Kirk Whalum, Regina Belle, Al Jarreau, Ronnie Laws, Hubert Laws, Debarge, Michael Ward, Althea Rene, Tom Browne, Michael Henderson, Glenn Jones, Phil Perry, Jeff Lorber Terence Blanchard, Angie Stone, Ledesi, Chante Moore, and Tower of Power just to name a few. Kyle is extremely active in promoting jazz and creating opportunities for jazz musicians not only in Houston but beyond. He is also busy taking young musicians under his wing to support, encourage and develop their talents. He has been extremely active as a music educator and lecturer at Westbury High School. In addition, he has also worked as an "Artist in Residence" at Texas Southern University. As a result of his success in the areas of music performance and music education, Kyle was honored in the 2008, 2010 and 2015 editions of "Who's Who in Black Houston."  Known as an artist that is constantly evolving and pushing his creative envelope to new heights that one can't even began to imagine unless you witness him up close and in person Kyle Turner is an artist that you deserve to experience for yourself.  His new CD "Kyle Turner Live," is now available and be available at the show!  We welcome Kyle Turner and his friends for the fifth consecutive year with Women in Jazz .  https://www.kyleturnersaxophone.com

Michael Ward  – Violinist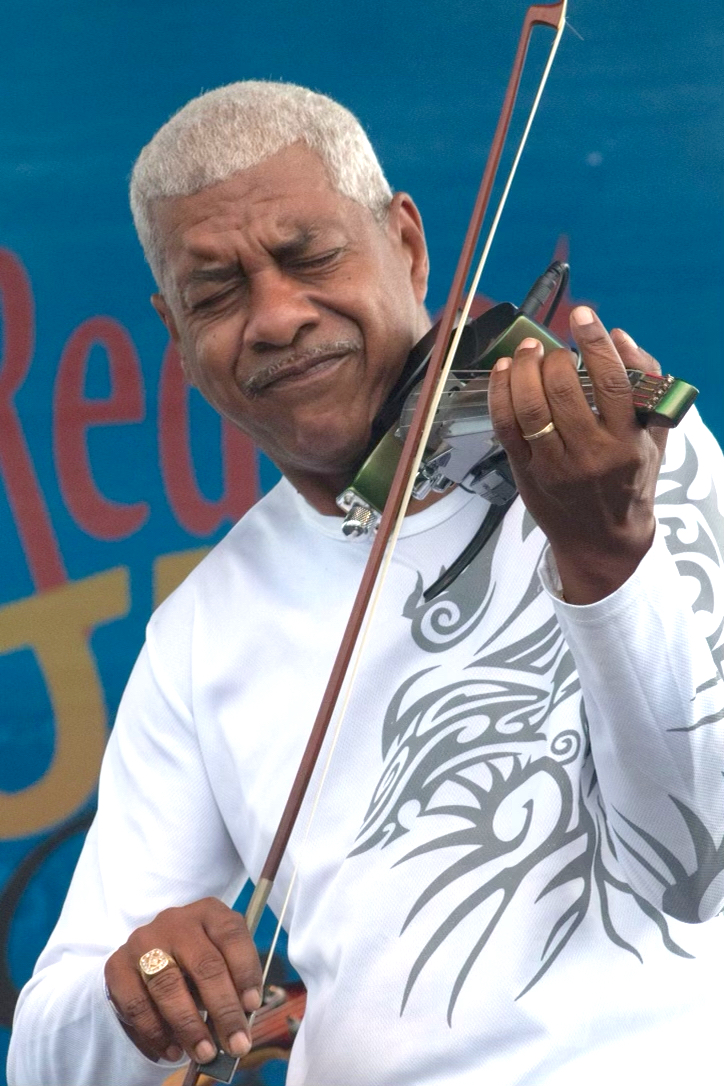 Michael Ward is one of the few instrumental musicians who have chosen to play jazz on violin. He has performed with some of the world's top entertainers throughout his career including Wynton Marsalis, Lionel Hampton, Ronnie Laws, Al Hirt, Najee and Kirk Whalum to name a few. He has been documented on more than fifty different recordings covering several styles from Jazz to Blues, Country and Zydeco, Cajun, Pop and Hip Hop. All three releases, "Just Me," "Laid Back" and "Make a Wish" were featured in Downbeat and Jazz Times magazines.   Michael Ward has five CDs to his credit and over 100 recordings with various artists ranging in diverse styles of music. His smooth deliverance and stage presence will knock you off your feet with another breathtaking performance.
Castella – Vocalist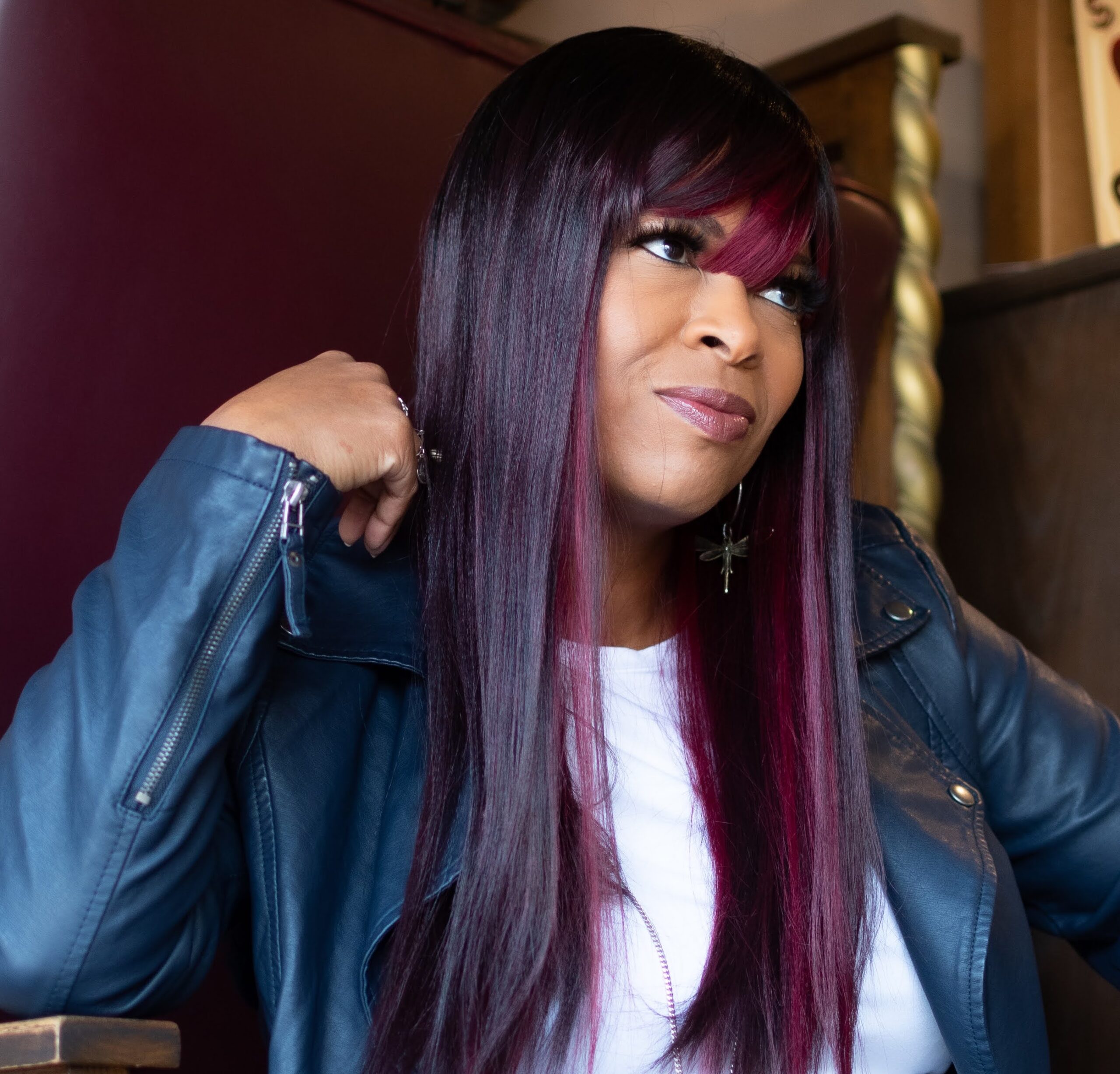 Castella is an International Recording Artist on the rise!  A Long Beach, California  native, she has been a singer all of her life with her foundation in the church. A chance meeting with Grammy award winning, multi platinum Record Producer Darryl Swann changed her entire life and now she is living what he has coined as a Cinderella Story!   Castella has no plans to return the slippers, so off to the ball she goes!  Remaining humble and passionate, Castella is making the best of this fairytale, this dream come true.  She released her first EP -Thinking About You, a six song project of songs written by Castella and producer Corey Stampley,  in late 2019.   Including her original tune "No Ordinary Love"  which garnered her a "Breakout Artist of 2020" nomination from the Smooth Jazz Network.   She went on to release three singles from her upcoming EP which introduced her to the Soul and R&B audiences.  Castella released her second EP "Let Me Love You" the EP on January 7, 2022.  With releases from the project reaching #1 on charts in Canada, Italy and the UK, as well as Top 40 on the Smooth Jazz Charts.   This success solidified her as a fresh, unique new vocalist on the circuit, which  caught the ear of Saxophonist Kyle Turner. With a variety of vocal influences ranging from Gospel, Jazz, R&B/Soul, Soft Rock and Blues, her voice is a blend of everything good, a sound of her own.  Her latest single release "So Into You" was the Smooth Jazz Network's "Future Hit" pick of 2022!  Castella also had the distinct honor of being named "Artist of the Year" by the Central Standard Time Show (STL Smooth Jazz) in 2020.  With five radio singles to hit the Billboard Charts, the Smooth Jazz Top 100 charts and other Soul/R&B Charts while hitting #1 in Canada, Italy and the UK on more than one occasion, she's hitting radio all over the world! You'll see her name nuzzled between greats like Will Downing, David Benoit and Dave Koz and  others on many of the Smooth Jazz Charts.  Her original tunes "So Glad I Met You" featuring #1 Billboard charting artist Willie Bradley and "Let Me Love You"  have become anthems of love! Both tunes were written by Castella and #1 Billboard charting producer, Jeff Canady.  Castella – She's smooth, she's classy, she's powerful, she's inspiring, she's blessed and anointed with a gift.  Listen to her music on all digital platforms  Stay tuned for more from Castella, the future is very bright! https://www.castellamusic.com
Andre Hayward – Trombonist

Andre Hayward is an extremely gifted trombonist with the sound and clarity reminiscent of the late J.J. Johnson. His gospel-tinged approach is refreshing and will warm the hearts of anyone he comes in contact with. It all began in 2003 when Andre Hayward received first place at the International Thelonious Monk Trombone Competition in Washington, DC.  He landed his first engagement with trumpeter Roy Hargrove for a European tour after being heard at a jam session during a festival while playing with the Texas Southern University Jazz Ensemble. After Hargrove, Hayward performed and recorded with singer/bandleader Betty Carter for five years in her acclaimed "Jazz Ahead "program. Other acclaimed performers include Joe Williams, Slide Hampton, John Lewis, Mingus Dynasty Big Band, Gerald Wilson, Kirk Whalum, Jimmy Heath, The Duke Ellington Orchestra and Illinois Jacquet's Big Band. His most recent performance credits are The Jazz at Lincoln Center Orchestra, The San Francisco Jazz Collective, and The Clayton – Hamilton Jazz Orchestra.  Hayward is also an educator who has conducted numerous clinics and workshops in various parts of the US and overseas. Andre has served as jazz trombone professor at New School of Jazz & Contemporary Music, New York University, New England Conservatory, Michigan State University, University of Texas – Butler School of Music, and University of North Texas. https://www.reverbnation.com/andrehayward
Supported by The Kyle Turner Band 
(Keyboardist, Bassist, Guitarist, Drummer)