September 3, 2023
Time: 7:00 pm
Venue: Millennium Entertainment Complex
Location: 1156 Hargrave Street, Austin, TX 78702
A Labor Day Weekend
Smooth Jazz Treat
Sunday, September 3rd
Doors open: 6:30 pm
Showtime: 7:00 pm
Kyle Turner & Friends
featuring
Tenor Saxophonist Kyle Turner
Alto Saxophonist Jeanette Harris

Violinist Michael Ward
Vocalist Pamela Hart
with
The Kyle Turner Band
at the Millennium Entertainment Complex
1156 Hargrave Street, Austin, TX 7870
Tickets are available at eventbrite.com
All seats are reserved!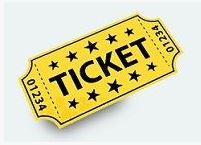 Kyle Turner – Tenor Saxophonist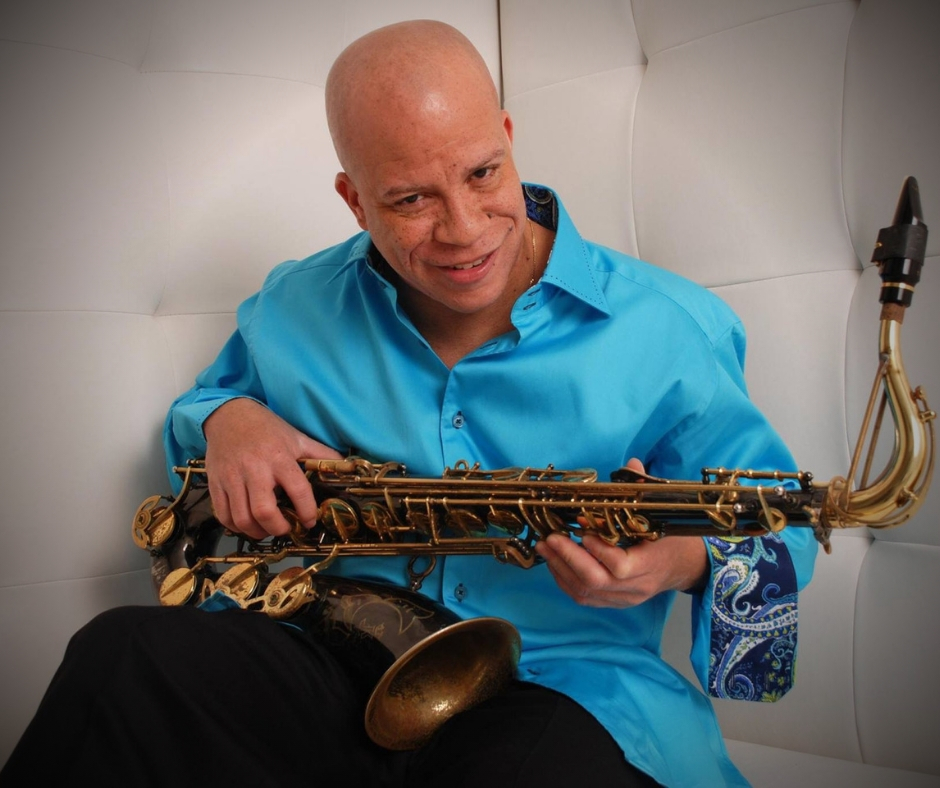 Kyle Turner, Multi-Talented Free Spirited! Best known as a Houston native, Kyle Turner has been building his career as a talented Jazz Musician since his middle and high school years. With mentors like Arnette Cobb, Conrad Johnson and Kirk Whalum, Kyle's music took on a more serious note and he quickly established himself as one of the most exciting young talent to come out of his city! 
​During Kyle's college years at Jackson State University and Texas Southern University he won numerous awards. Those precious years gave him the opportunity to further develop his God given talents and abilities for music, especially in the area of jazz. The transition from college to the professional arena was challenging but yet an important phase in Kyle's career. He learned to intensify his performances and allow his music to move through his soul, taking his audiences on a spiritual journey through music.
By the 1990's Kyle was performing on a regular basis and drawing large enthusiastic audiences regionally and nationally. People worldwide were tuned in to the "rising sadist with the sexy sound" as described by one music critic. Kyle's musical range is vast and he describes himself as a musician that loves playing all types of music. Kyle's music career has afforded him to share the stage with such artist as: Luther Vandross, Regina Belle, Joe Sample, Bobby Lyle, Al Jarreau, Will Downing, Ronnie Laws, Marion Meadows, Bob Baldwin, Terence Blanchard, Eddie Levert and Kirk Whalum just to name a few. Since his first solo release, "It's Time" in 1992 Kyle has continued recording albums and he has been featured on recordings of many other artist.
​In addition Kyle is extremely active in promoting jazz and creating opportunities for musicians in Houston and beyond. Kyle is extremely busy taking young musicians under his wing to support, encourage, and develop their talents.He is extremely active as a music educator and lecturer in school system in the Greater Houston Area. He also has his own radio show "The Jazz Club" which airs four days a week on KTSU 90.9 FM As a result of his success in the areas of music performance and music education Kyle was honored in the 2008, 2010, 2012 and 2016 editions of Who' Who in Black Houston.
Constantly searching for new avenues  to expand his existing fan base, Kyle and his childhood friend formed Bayou City Music Group. In 2011 Kyle released his fifth solo CD "Wrapped Tight" on their Bayou City Music label. Known as an artist that is constantly evolving and pushing his creative envelope to new heights that one can not begin to imagine unless you witness up close, Kyle's latest recording,Kyle Turner Live, was released in 2019. This Recording captures the energy and passion of Kyle's live performances and gives the listener a taste of what it's like to be a part of a Kyle Turner performance, an experience music lovers must see and hear for themselves. We welcome Kyle Turner and his friends for the seventh consecutive year with Women in Jazz .  https://www.kyleturnersaxophone.com

Jeanette Harris – Alto Saxophonist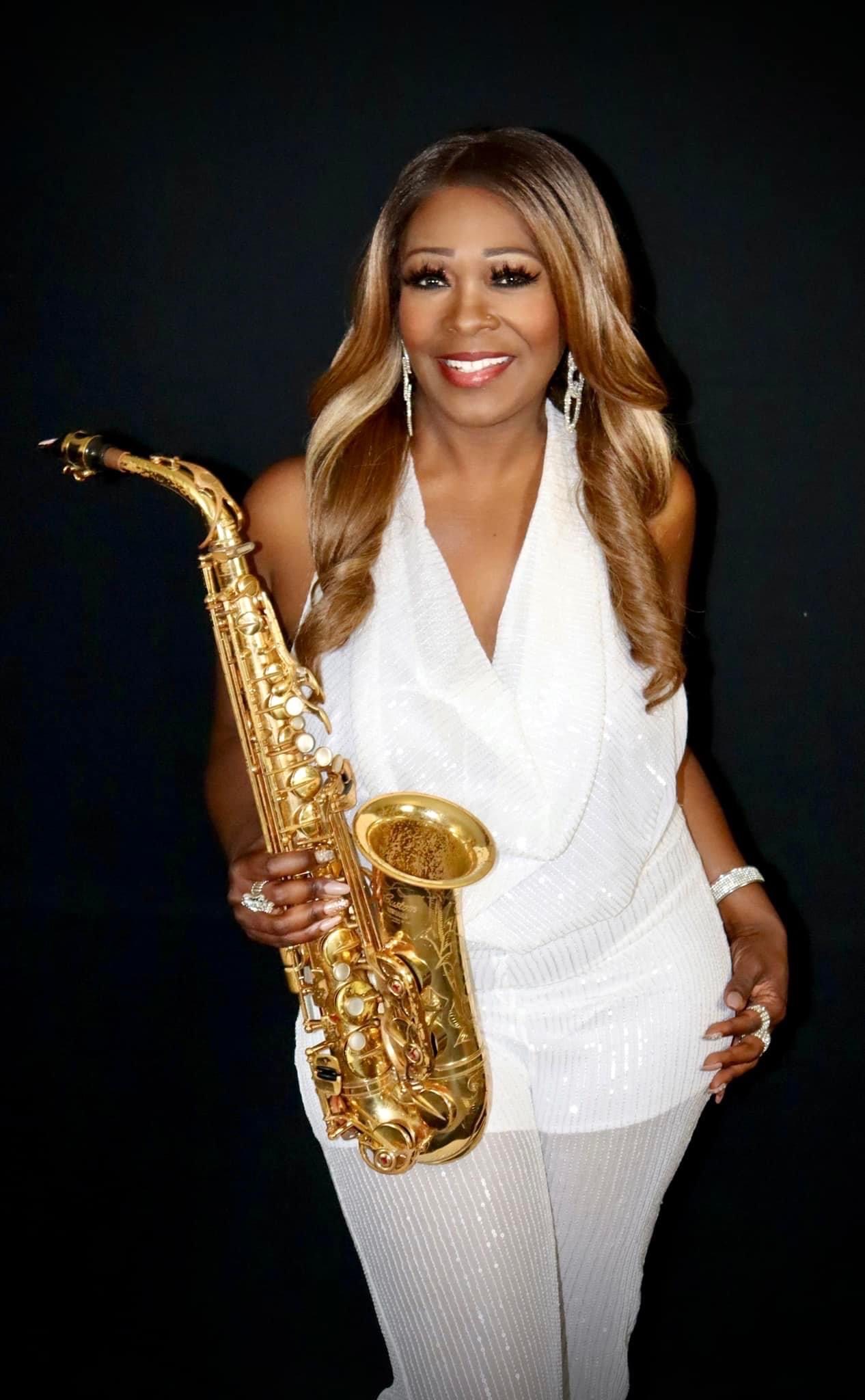 Jeanette Harris was born and raised in California's post-Gold Rush town of Fresno in the center of the San Joaquin Valley. Reared by her mother, Annette, and her church organist father, Floyd Harris – both of deep spiritual faith and intense believers in the art of music – Jeanette and her older brother, Michael, received their love of God and family genetically.
Jeanette played saxophone and piano from grade school to high school where band teacher Steve Alcala also had her play in the Fresno City College jazz band even before she graduated high school. She won numerous awards and accolades, which led to a scholarship to attend Berklee in Boston where she earned a Bachelor of Arts degree in Music Performance.
Citing her influences, Jeanette continues, "(Saxophonist) Richard Elliot brought some serious R&B groove at a time when smooth jazz really needed more of that funk vibe, especially his song 'Corner Pocket.' I just loved his production! As a composer, Stevie Wonder's music touches the hearts of people with lyrics that have strong meanings, and beautiful chords and melodies. And (guitarist) Norman Brown is the one that inspired me to want to be a performer when my parents took me to see him for my very first concert at The Bastille in Hanford, CA. He gave me chills!" After crossing paths with Brown on the road, Jeanette co-wrote a song with him that became the title track of her fourth CD, Saxified. Brown recorded the song on his Grammy nominated CD, 24/7, with a different title, "The Best is Yet to Come" featuring Gerald Albright. "To have Gerald playing a melody that I wrote is so amazing," Jeanette shares.
 
Jeanette has played major events from The Coombs River Bend Ranch Festival to festivals in Japan and London.  She has performed as a side musician with Howard Hewett and Deniece Williams and has opened shows for greats ranging from smooth jazz stars Kirk Whalum, Najee and The Rippingtons to R&B stars Babyface, Phil Perry and KEM. "I got a standing ovation opening for KEM," Jeanette beams. "He came out to meet me and get my CD. His people said he never does that! That let me know my music does crossover."
Now with her sixth CD "Saxathrone", Jeanette Harris is unquestionably the next "Starchild of the Saxophone" touching hearts with every breath she takes.
Michael Ward – Violinist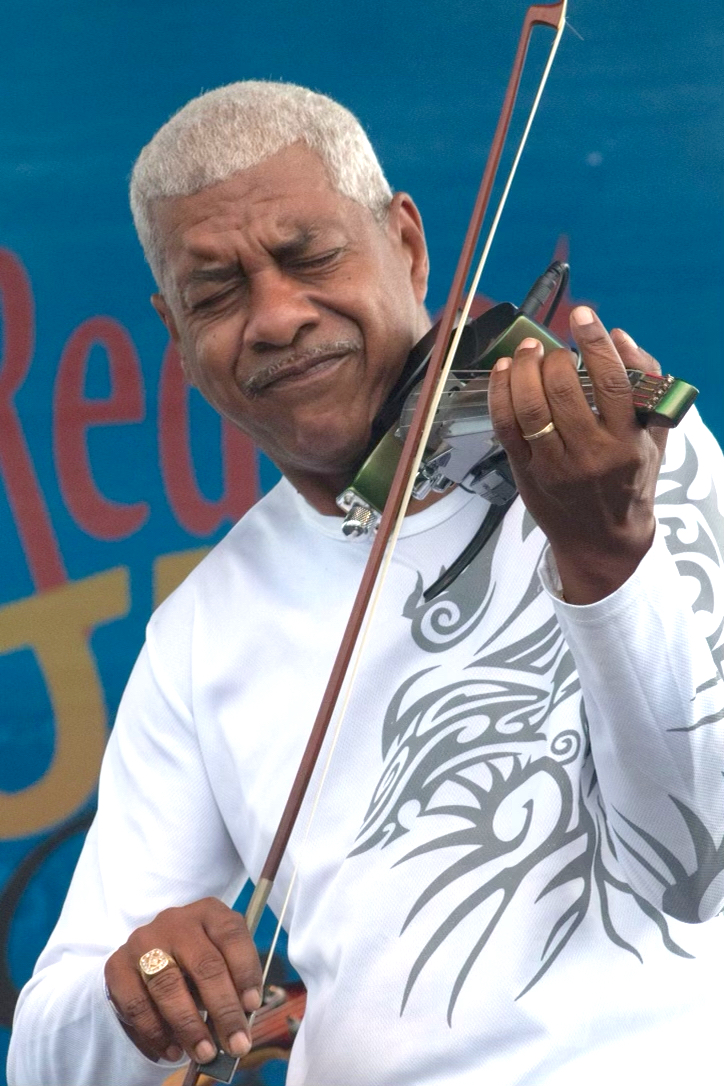 Michael Ward is one of the few instrumental musicians who have chosen to play jazz on violin. He has performed with some of the world's top entertainers throughout his career including Wynton Marsalis, Lionel Hampton, Ronnie Laws, Al Hirt, Najee and Kirk Whalum to name a few. He has been documented on more than fifty different recordings covering several styles from Jazz to Blues, Country and Zydeco, Cajun, Pop and Hip Hop. All three releases, "Just Me," "Laid Back" and "Make a Wish" were featured in Downbeat and Jazz Times magazines.   Michael Ward has five CDs to his credit and over 100 recordings with various artists ranging in diverse styles of music. His smooth deliverance and stage presence will knock you off your feet with another breathtaking performance.
Pamela Hart – Vocalist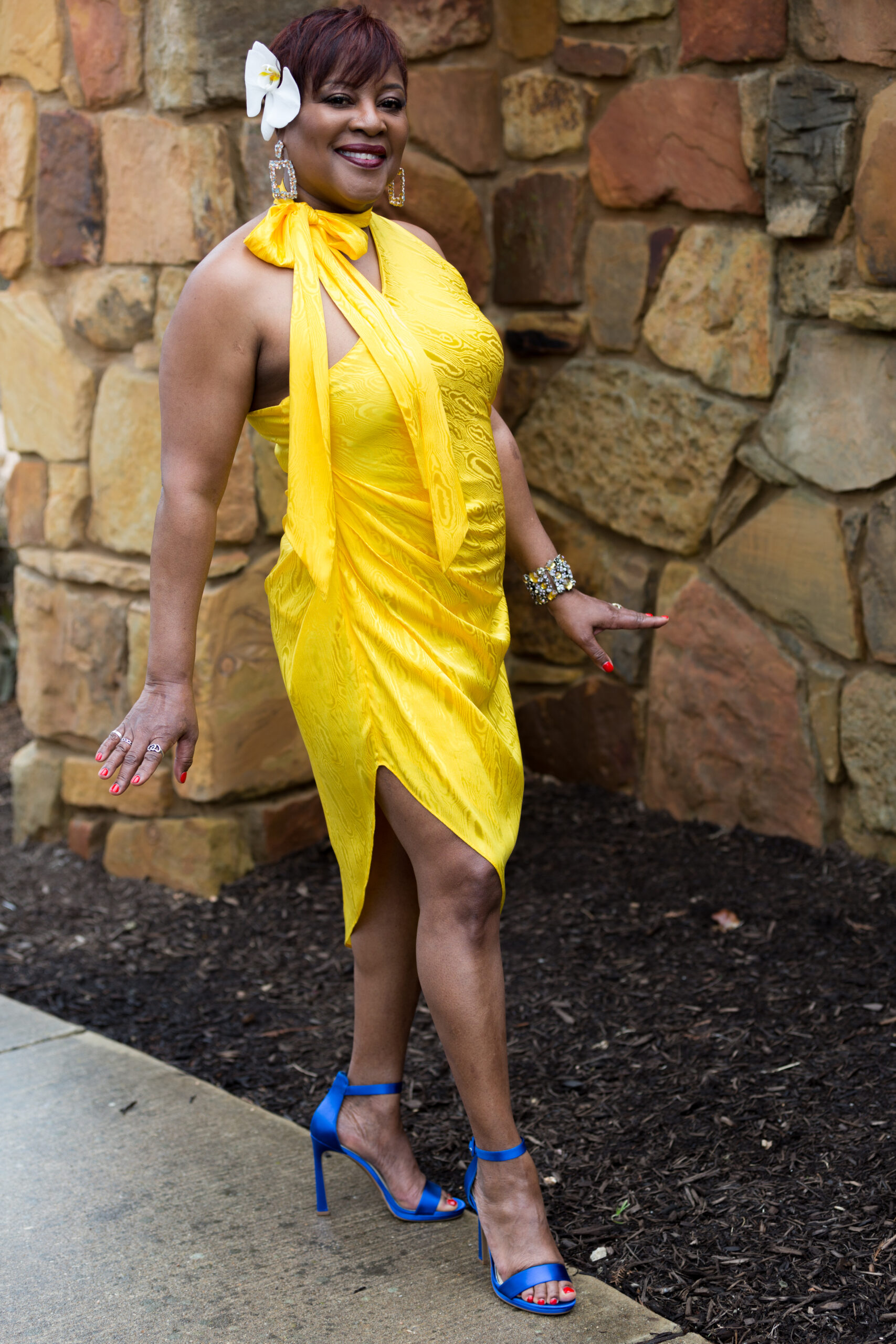 Jazz Vocalist Pamela Hart, highly regarded as Austin, Texas' finest jazz vocalist. Noted by Austin Women's Magazine as "Austin's First Lady of Jazz," audiences rave about Pamela's excellent pitch, clarity and soothing vocal quality. Her warm, clear tones and meticulously controlled pitch carry an illusion of effortlessness. Pamela's sultry rendition of classic jazz standards, smooth jazz, contemporary & R&B music wins immediate acceptance by any audience.
Professional, unique, & captivating,… the Pamela Hart performs locally, regionally, and nationally for Concerts, Festivals, Weddings, Corporate Events, Banquets, Night Clubs, and studio recording sessions. Pamela and quartet band have repeatedly opened shows for, and shared stages with, many popular artists including Miss Nancy Wilson, David 'Fathead' Newman, Dianne Reeves, Nat Adderley, Jr., Kirk Whalum, Rachelle Ferrell, Patrice Rushen, Teri Lyn Carrington, Norman Brown & Richard Elliot, Jazz in Pink with Gail Jhonson, Bobbi Humphrey, Althea Rene, Jeanette Harris, Carmen Bradford, Kyle Turner, Jazmin Ghent, Tatiana Mayfield, Michael Ward, and many more.
In addition to regular appearances in local and regional venues, Pamela and her husband Kevin C. Hart have produced the annual Women in Jazz Concert Series in Austin, TX, since 1994-to-date which includes a youth concert series and a vocal performance workshop where Pamela and other professional vocalists and musicians share performance techniques, communicating with musicians and many other aspects of singing jazz.
Pamela's appreciation for the great masters of jazz and R&B is apparent in her intonation, grace and style. She is also a vocal coach and loves educational music youth programs. She was inducted in the Austin Jazz Society Hall of Fame in April 2018. On September 1, 2020, she received the Malindy Award (honoring the Paul Lawrence Dunbar poem "When Malindy Sings") from the JR Cumberbatch Productions, "If These Walls Could Talk" team, and preceded with many other awards and noteworthy recognition.  This year, April 2023, Pamela is nominated as one of five finalists for "Best Jazz Performer – Female" in the Black Music Awards – Houston.
Pamela had become a usual International Association for Jazz Education (IAJE) attendee and performer with the African American Jazz Caucus Band in New York City, Long Beach, CA, and Toronto, Canada. Earlier in her career, Pamela completed European jazz festival tour including the Montreux Jazz Festival, including Vienne and Juan des Pins Jazz festivals, with the Texas State University Jazz Band directed by the legendary Dr. James Polk. In August 2022, Pamela visited Montreal, CN for public stage appearances during her stay there, and the audiences were amazed of her talent, stage presence, and performance.
Pamela's latest CD album released on May 1, 2021 titled "Happy Talk" is currently available on various online stores.  For more information, music, videos, photos and performance schedule, visit http://www.pamelahart.com.
Supported by The Kyle Turner Band 
(Keyboardist, Bassist, Guitarist, Drummer)