September 25, 2021
Time: 7:00 pm
Venue: Renaissance Austin Hotel Ballroom B
Location: 9721 Arboretum Blvd., Austin TX 78759
Women in Jazz presents
Ladies of Smooth Jazz featuring Althea Rene', Paula Atherton, Gail Jhonson with Jazz in Pink and Pamela Hart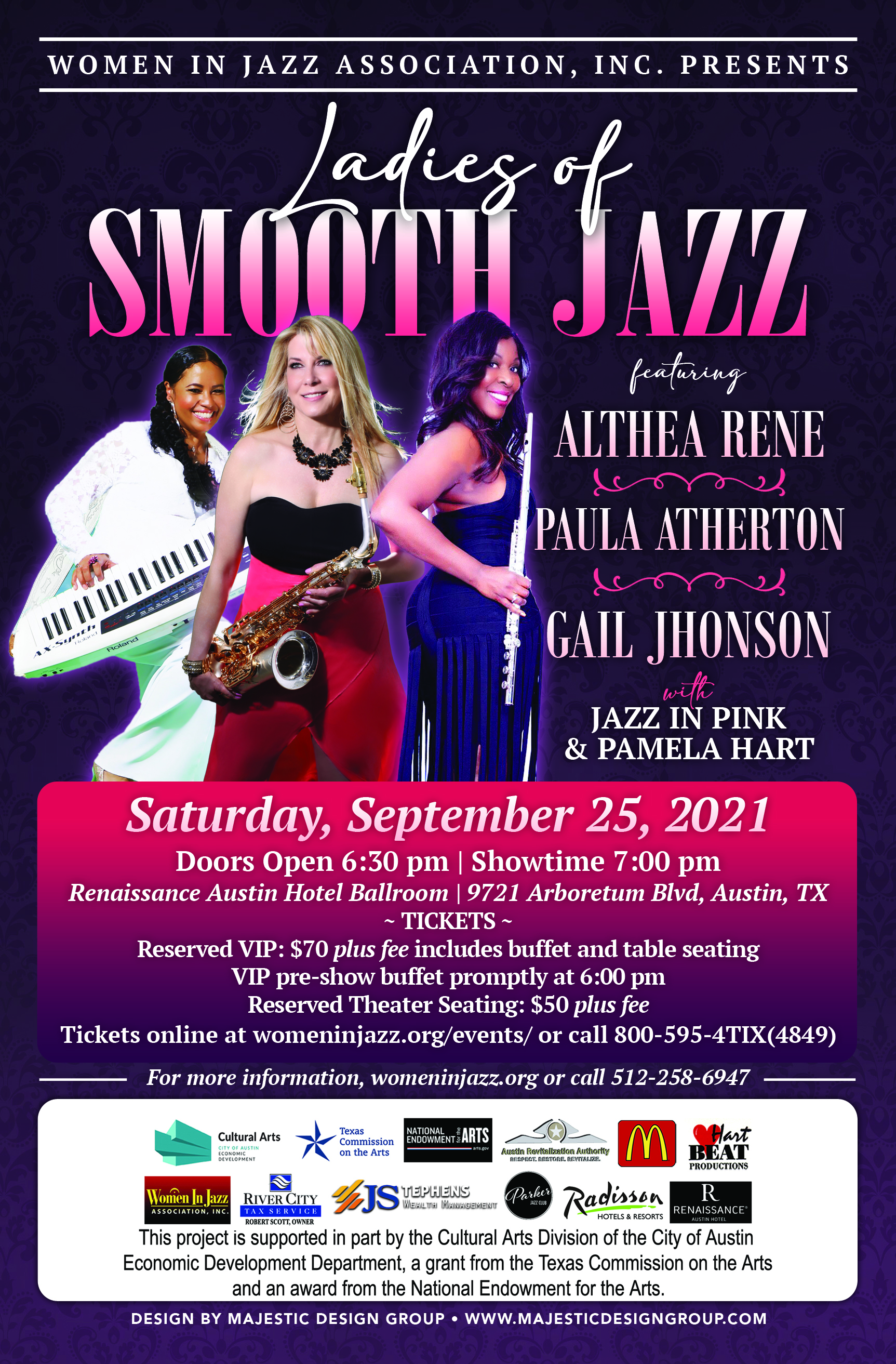 Women in Jazz Association, Inc. will follow the Covid-19 Risk Based Guidelines provided by Austin-Travis county Texas.
"Another Exquisite Women in Jazz Concert Series Experience"
The Ladies of Smooth Jazz concert featuring
Althea Rene', Paula Atherton, Gail Jhonson with Jazz in Pink and Pamela Hart

Renaissance Austin Hotel, 9721 Arboretum Blvd, Austin, TX 78759
Showtime at 7:00 pm;
VIP Buffet served from 6:00 to 9:00 pm –  $70 + ticket fee

Reserved Standard Seating Admission – $50 + ticket fee

Doors open at 6:30 pm; Showtime 7:00 pm
The Ladies of Smooth Jazz concert features the First Lady of Smooth Jazz, Keyboardist Gail Jhonson, the "Flawsome" Flautist Althea Rene and smooth jazz Saxophonist Paula Atherton at the beautiful Renaissance Austin Hotel. 9127 Research Blvd, Austin. These talented musicians will captivate you collectively and individually.  Each dynamic performer delivers a mixed genre of jazz, soul, R&B, and funk.  Presented by Women in Jazz Association, Inc., these ladies are going to tell the whole story and take you on a fantastic musical journey.  The all-star supporting band is Jazz in Pink with a special guest appearance by vocalist Pamela Hart.
You can't go wrong!  This blend of smooth jazz and jazz vocals will be an evening to remember on Saturday, September 25, 2021. Smooth and sexy flute, rhythmic saxophone, harmonic keyboard, and sultry vocals will entertain and delight as these impressive musicians blend their talents on stage for the listening audience. These fine artists will be supported by the Jazz In Pink Band with bassist, drummer, and guitarist.
Ticket prices:
VIP Ticket: Includes

à la carte

buffet at 6:00 pm and a reserved seat at a table: $70.00 (+ticket fee). RSVP by 9/15/21

Standard Ticket: Reserved Seating (does not include buffet) $50.00 (+ ticket fees)

Tickets are available online at womeninjazz.org/events or

Buy your ticket by phone, dial (800) 595-4849 (4TIX).

For more information, contact Women In Jazz Association:  womeninjazz.org or call 512-258-6947.
Althea Rene'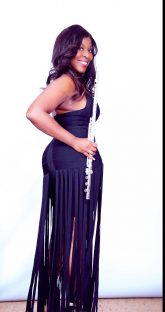 Flautist and band leader Althea Rene is a dynamic, soulful performer with a bent toward contemporary jazz, funk, and instrumental R&B A native of Detroit and daughter of trumpeter, saxophonist, and longtime original Funk Brother Dezie McCullers, Rene grew up in a musical family. Encouraged to study music from a young age, she eventually enrolled in a classical music program at Howard University in Washington, D.C. However, while at Howard she discovered her love of jazz, and eventually returned to Detroit. Along with her albums, she has made numerous festival appearances, including dates at the North Sea Jazz Festival, Austin Jazz Festival, Norman Brown All-Star Jazz Cruise, and others. In 2013, she signed with the Trippin 'n' Rhythm label for the Michael Broening-produced In the Flow. Buoyed by the singles "Sunday Cruise" and "Free," it peaked at number one on the Billboard smooth jazz chart. Two years later she delivered the concert album Live in Detroit, showcasing a well-received performance at the Detroit Public Library. In 2018, she published the book Becoming Chocolate Barbie: A Guide for Professional Women in the Music Business. In 2019, Althea issues her eighth studio album "Flawsome" indicative of the performance we will hear tonight!
Paula Atherton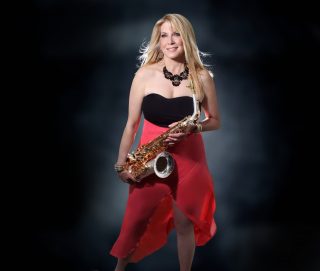 Saxophonist, flutist Paula Atherton has enjoyed a long and varied career in contemporary and mainstream jazz. Her acumen on her instruments are poised and adept. Her full-length album Can You Feel It has already begun to garner real accolade with her single also titled "Can You Feel It," landing a #1 hit, three weeks in a row on Billboard. What is even more cementing about this accolade is she also landed #1 slots on Mediabase and #1 on the Smooth Jazz Network. Each track is produced by various producers including, Bill Heller, best known as the legendary keyboardist for the Ripppingtons. Longtime collaborator guitarist Lou Gimenez who has co-written several of Paula's tunes historically. Other co-writing and production credits include keyboardist Greg Manning, multi-instrumentalist Matt Godina, including multi-instrumentalist Nathan Mitchell, Paul Brown, and the notable Schuyler Deale known for his work with Billy Joel, Michael Bolton, Jeff Lorber, and more. So what does this all-star line-up of producers and contributors add up to for Atherton? Simply put, a canvas to which Atherton can shine her abilities in the highest preeminent way on her latest album Can You Feel It. Visit http://paulaatherton.com
Gail Jhonson & Jazz in Pink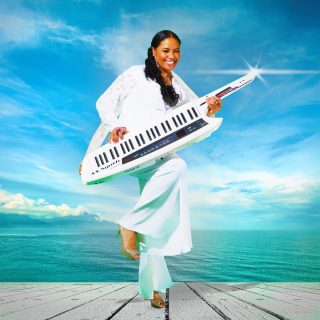 Gail Jhonson is a versatile musician who plays several genres and loves the theatre. She is the resident music director of The Common Ground Theatre in San Diego. Gail has 6 CD's penned and received a nod in the 51st Grammys. She has earned several additional awards including Best Composer/Piano from Black Women in Jazz. Her all-female jazz ensemble, Jazz in Pink celebrated their 10-year milestone in October 2019 and continues to wow jazz fans every time they take the stage! Gail is a member of NARAS and volunteers at Hands4Hope, a free after school program. Ms. Gail Jhonson is also nationally recognized as musical director for guitarist, Norman Brown, a position she has held solidly for many years.
In 2019, Gail formed Jazz in Pink.org, a 501c3 non-profit organization; "Women Making Music a Choice" the theme that Jazz in Pink has adopted to empower, enrich, inform and inspire women and girls.
As a recording artist, Gail/Jazz in Pink signed with Shanachie Entertainment in 2019. The current singles, Joy Joy and Keystroke did well on the charts! The complete CD Joy was released Oct. 2020. Gail is presently music contributor for 2 magazines, Indie Incognito and WIJSF Music Woman.
Gail has also authored method books published by Hal Leonard, including: Funk Keyboards, Dictionary of Keyboard Grooves; and later Jazzy Keyboards & Write on Manuscript Papers, all of which can be found on her website: www.gailjhonson.com.
Gail received her master's degree Dec 2020 in Music Business from SNHU and Berklee College of Music. She has numerous videos, interviews, blog spots and social media sites.
Pamela Hart 
Pamela Hart, highly regarded as Austin, Texas' finest jazz vocalist. Noted by Austin Women's Magazine as "Austin's First Lady of Jazz," audiences rave about Pamela's excellent pitch, clarity and soothing vocal quality.  Her warm, clear tones and meticulously controlled pitch carry an illusion of effortlessness. Pamela's sultry rendition of classic jazz standards, smooth jazz, contemporary & R&B music wins immediate acceptance by any audience.
Professional, unique, & captivating,… the Pamela Hart Band performs locally, regionally, and nationally for Concerts, Festivals, Weddings, Corporate Events, Banquets, & Night Clubs.
Nothing has stopped Pamela's passion to perform jazz and keep it alive! She performs as a soloist, duo, trio, quartet, quintet, or big band. Pamela is a beautiful woman who steals the heart of any music aficionado!
Pamela's new CD album released on May 1, 2021 titled "Happy Talk available online and various local stores. For more information, music, videos, photos and performance schedule, visit http://www.pamelahart.com.