May 5, 2021
Time: Two Shows - 7:00 pm & 9:00 pm
Venue: Parker Jazz Club
Location: 117 W. 4th Street, Austin, TX 78701
Nat Adderley, Jr. in concert at Parker Jazz Club for Two Shows in Austin presented by Women in Jazz Concert Series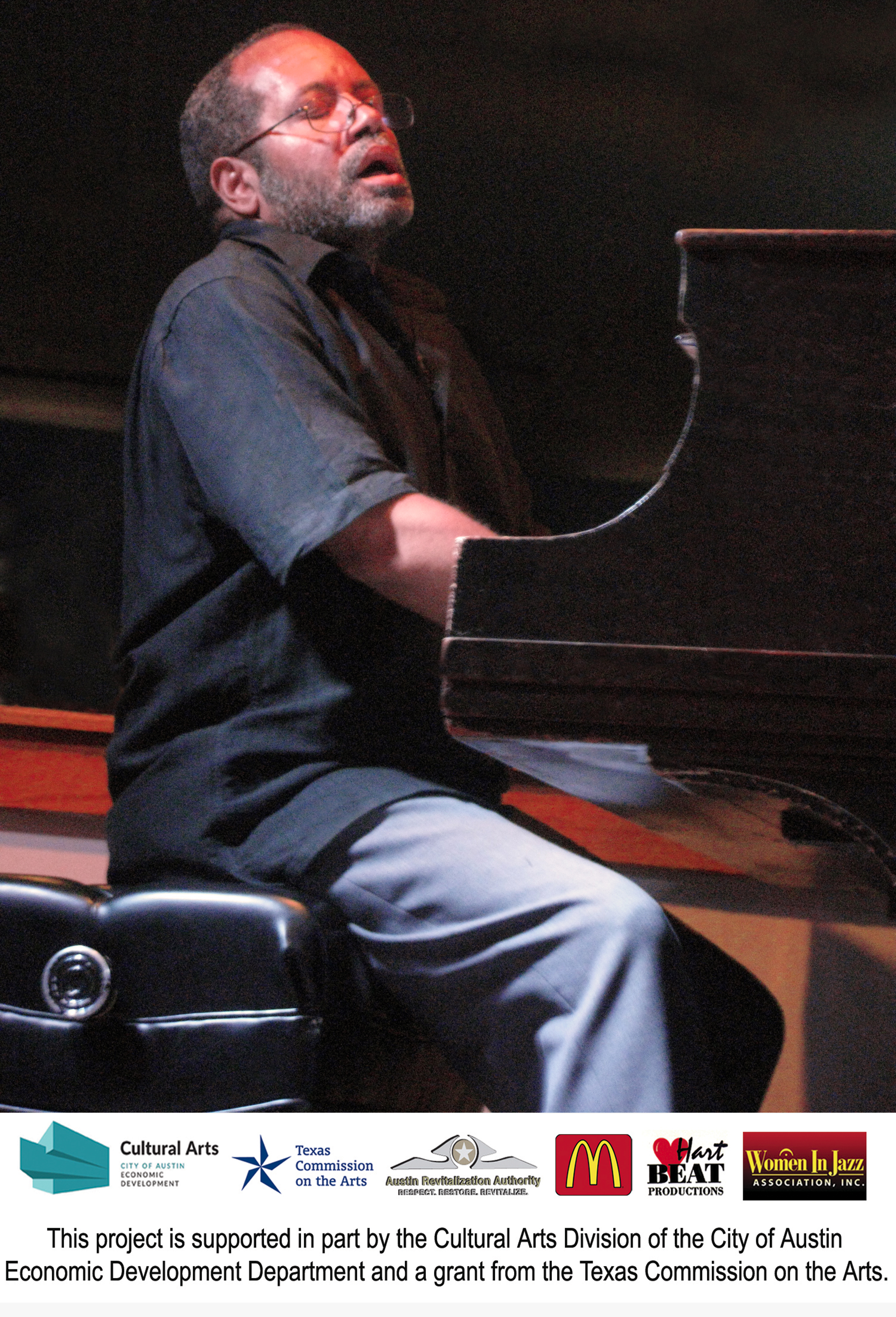 Tickets: Reservations are available at Parker Jazz Club online at:
Wednesday, May 5th, 7:00 pm Show: https://www.exploretock.com/parkerjazzclub/event/277604/women-in-jazz-presents-nat-adderley-jr-7pm-show
Information: Call 512-394-6003
Nat Adderley Jr. is best known for his work with Luther Vandross. Nat wrote (and arranged) Luther's first top 20 pop hit, 'Stop to Love,' and some other important Luther songs, including 'Wait for Love' and the Grammy-nominated 'Give me the Reason'. Nat also arranged many of Luther's most popular records, including 'Superstar,' 'Here and Now,' 'If Only for One Night,' 'Creepin,' 'If This World Were Mine,' 'So Amazing,' 'There's Nothing Better Than Love,' 'Never Too Much,' and 'Love Won't Let Me Wait'. Additionally, Nat produced tracks on the last seven Vandross studio albums. These include 'My Favorite Things,' 'Have Yourself a Merry Little Christmas,' 'Going Out of My Head,' 'Knocks Me Off My Fee,' and 'The Closer I Get To You,' a duet with Beyoncé Knowles. Nat was Luther's musical director from 1981 until his death. Many other artists have had major successes with help from Nat Adderley, Jr. Nat wrote 'The Wave' for Kirk Whalum, arranged Natalie Cole's 1987 hit recording of 'When I Fall In Love,' produced 'Just Another Lonely Night' for Johnny Gill, arranged most of Aretha Franklin's album Jump To It, produced Gloria Lynne's album No Detour Ahead, and did the string arrangement for Doc Powell's Grammy-nominated version of 'What's Going On.' Also, Nat produced tracks for the Temptations' CD 'Awesome' (2001), and Ruben Studdard's 'Love Is' (2009).
In 2016 and 2017, Nat produced the CD "Invitation" for Nicolas Bearde, and appeared as pianist on Jay Hoggard's beautiful CD "Harlem Heiroglyphs".
Nat Adderley, Jr. is no stranger to Austin. He has children and grand children as residents. Particularly, and most noted, wonderful singer, Akina Adderley. He appeared as a walk-on guest for Akina Adderley at the Women in Jazz Concert "Four Women – A Tribute to Great Singers" on April 23, 2017 at the One World Theatre. Nat had also performed in the Women in Jazz Concert with Pamela Hart and Tatiana Mayfield for a Tribute to Nancy Wilson on May 19, 2019 at the One World Theatre.
Musicians
Nat Addereley, Jr. – Piano
Kenny Davis – Bass
Brannen Temple – Drums
Erik Telford – Trumpet
Sponsors: City of Austin Cultural Arts Division; Marwen & Sons DBA McDonald's; Soulciti.com; HartBeat Productions, LLC; Austin Revitalization Authority; Parker Jazz Club.
This project is supported in part by the Cultural Arts Division of the City of Austin Economic Development Department and a grant from the Texas Commission on the Arts.
Contributions from private donors. Thank you for helping Women in Jazz make this happen!
Sign up and get the email announcements:  Women in Jazz Concert Series email list
Tickets: Reservati0ons are available at Parker Jazz Club online at:
Wed, May 5th at 7:00 pm Show: https://www.exploretock.com/parkerjazzclub/event/277604/women-in-jazz-presents-nat-adderley-jr-7pm-show
Information: For more information, call 512-394-6003