November 20, 2021
Time: 7:30 pm to 9:00 pm
Venue: Monk's Jazz Club
Location: East Austin Piano Shop 501 Pedernales Street Suite 2E Austin, TX 78702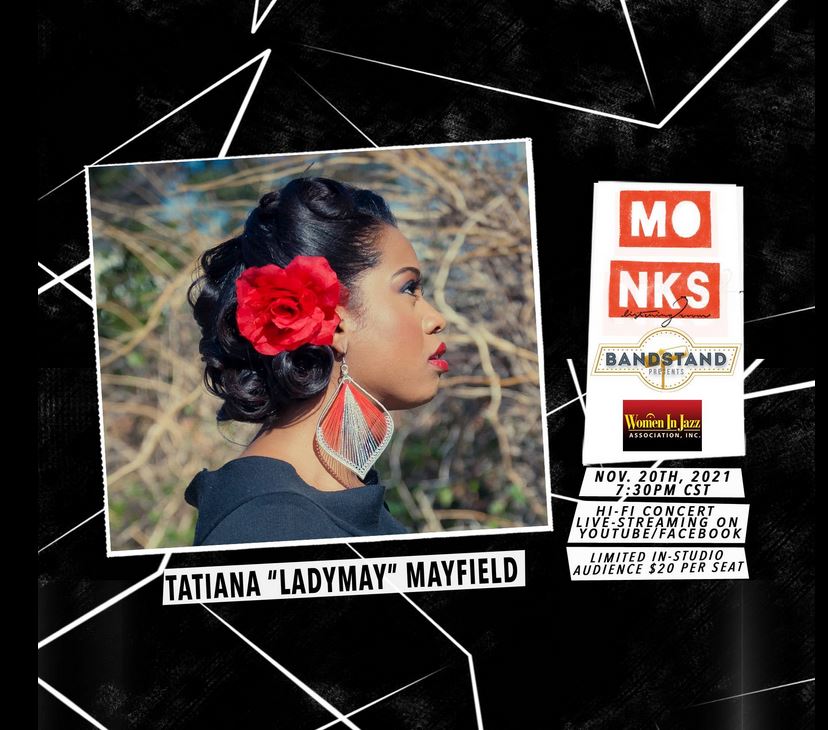 Saturday, November 20, 2021
One set only beginning at 7:30 pm to 9:00 pm

In partnership with Women in Jazz Association and Monks Jazz, Bandstand Presents:
"Tatiana LadyMay Mayfield"!
Settle in this Saturday evening on the hip east side of town; tickets on sale now! https://www.eventbrite.com/…/tatiana-ladymay-mayfield…
Getting to Know: Tatiana!
Tatiana "LadyMay" Mayfield is a jazz/soul vocalist, musician, composer, and educator from Fort Worth, Texas.
LadyMay has performed in various venues and festivals throughout the U.S. and abroad, earning rave reviews and numerous awards.
Tatiana "Ladymay" Mayfield
Christian Wiggs
Andre Hayward
Myles Tate III
Eric HittBrian Harmon
Collin Shook
"Off The Bandstand", hosted by vocalist Christian Wiggs,
is a series of one-on-one, informal conversations with various members of the jazz scene.