May 24, 2023
Time: 1:00 PM CDT
Venue: Lamar Senior Activity Center
Location: 2874 Shoal Crest Avenue, Austin, TX
Women in Jazz Association and
Lamar Senior Activity Center
presents
Uplift Jazz Concert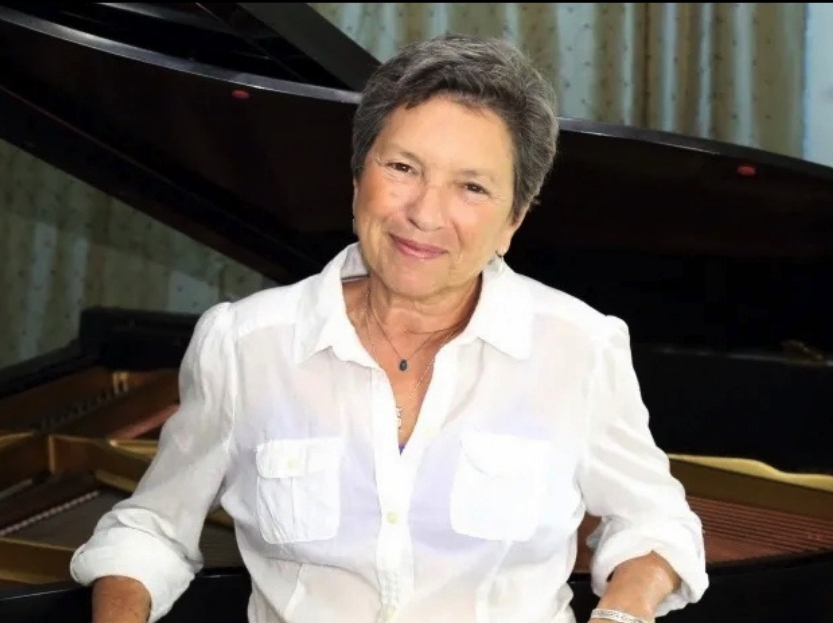 Wednesday, May 24, 2023 
Doors: 12:30 pm CDT
Showtime: 1:00 pm – 2:00 pm
featuring
Vocalist Pamela Hart
Pianist Peggy Stern
at
Lamar Senior Activity Center
2874 Shoal Crest Avenue, Austin, TX
For Seniors & Elders only!
Admission is FREE!
For more information, go to: womeninjazz.org or call 512-258-6947.

Pamela Hart – Vocalist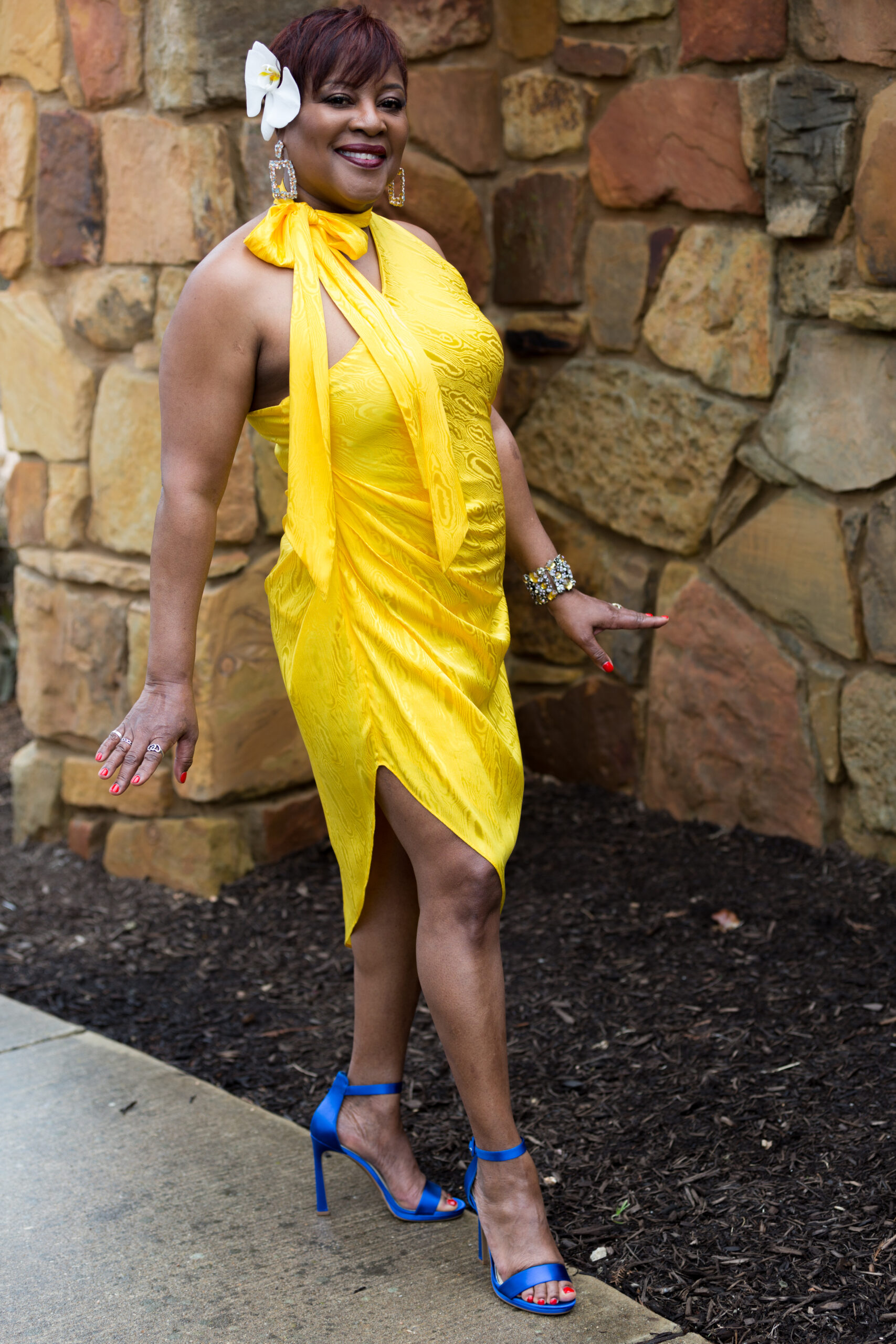 Jazz Vocalist Pamela Hart, highly regarded as Austin, Texas' finest jazz vocalist. Noted by Austin Women's Magazine as "Austin's First Lady of Jazz," audiences rave about Pamela's excellent pitch, clarity and soothing vocal quality. Her warm, clear tones and meticulously controlled pitch carry an illusion of effortlessness. Pamela's sultry rendition of classic jazz standards, smooth jazz, contemporary & R&B music wins immediate acceptance by any audience.
Professional, unique, & captivating,… the Pamela Hart performs locally, regionally, and nationally for Concerts, Festivals, Weddings, Corporate Events, Banquets, Night Clubs, and studio recording sessions. Pamela and quartet band have repeatedly opened shows for, and shared stages with, many popular artists including Miss Nancy Wilson, David 'Fathead' Newman, Dianne Reeves, Nat Adderley, Jr., Kirk Whalum, Rachelle Ferrell, Patrice Rushen, Teri Lyn Carrington, Norman Brown & Richard Elliot, Jazz in Pink with Gail Jhonson, Bobbi Humphrey, Althea Rene, Jeanette Harris, Carmen Bradford, Kyle Turner, Jazmin Ghent, Tatiana Mayfield, Michael Ward, and many more.
In addition to regular appearances in local and regional venues, Pamela and her husband Kevin C. Hart have produced the annual Women in Jazz Concert Series in Austin, TX, since 1994-to-date which includes a youth concert series and a vocal performance workshop where Pamela and other professional vocalists and musicians share performance techniques, communicating with musicians and many other aspects of singing jazz.
Pamela's appreciation for the great masters of jazz and R&B is apparent in her intonation, grace and style. She is also a vocal coach and loves educational music youth programs. She was inducted in the Austin Jazz Society Hall of Fame in April 2018. On September 1, 2020, she received the Malindy Award (honoring the Paul Lawrence Dunbar poem "When Malindy Sings") from the JR Cumberbatch Productions, "If These Walls Could Talk" team, and preceded with many other awards and noteworthy recognition.  This year, April 2023, Pamela is nominated as one of five finalists for "Best Jazz Performer – Female" in the Black Music Awards – Houston.
Pamela had become a usual International Association for Jazz Education (IAJE) attendee and performer with the African American Jazz Caucus Band in New York City, Long Beach, CA, and Toronto, Canada. Earlier in her career, Pamela completed European jazz festival tour including the Montreux Jazz Festival, including Vienne and Juan des Pins Jazz festivals, with the Texas State University Jazz Band directed by the legendary Dr. James Polk. In August 2022, Pamela visited Montreal, CN for public stage appearances during her stay there, and the audiences were amazed of her talent, stage presence, and performance.
Pamela's latest CD album released on May 1, 2021 titled "Happy Talk" is currently available on various online stores.  For more information, music, videos, photos and performance schedule, visit http://www.pamelahart.com.
Peggy Stern – Pianist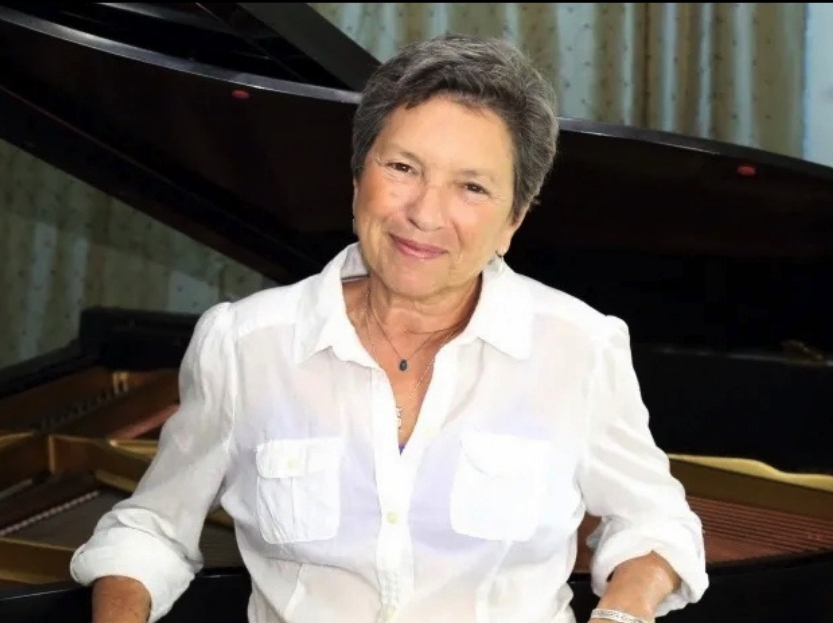 Peggy Stern has composed, played, recorded, and toured in a wide variety of situations: from solos to octets to jazz choruses. Her compositions range from highly original pieces to reharmonized jazz standards. "Everything she writes wants to dance, " says Ken Dais of Jazziz.
Peggy's background would account for her varied musical tastes. She began playing classical piano at an early age, continuing her studies at the Eastman School of Music, and finishing a Masters Degree, still in Classical music, at the New England Conservatory. And then she began to improvise. While living in San Francisco, she played in salsa bands, notably Azteca and Supercombo with Benny Vallarde. She did a stint in an R&B band (called Cat's Cradle) with singer Linda Tillery, and was "instructed" by Paul Jackson (bass) and Mike Clark (drums) of Herbie Hancock's Headhunter band.
Subsequently, Peggy moved to New York, absorbing the piano stylings of the greats, such as Jimmy Rowles and Tommy Flanagan. Peggy has worked and toured with many wonderful musicians: Lee Konitz, Diane Schuur, David "Fathead" Newman, Jay Clayton, Gary Peacock, Gene Bertoncini, Bud Shank, Red Holloway, Thomas Chapin, Machito, Puck Fair, Bobby Shew, Stanley Turrentine, Gerry Mulligan, Eddie Henderson, Emily Remler, to name a few.
Peggy has toured throughout Europe, the US, Canada, Australia, and Japan. In addition, Peggy has worked as an educator for the past 20 years, at colleges in the US. She has given workshops throughout Europe (Switzerland, Sweden, Denmark, Italy), and the US.
Since May 2013, Peggy makes her home in Austin, Texas, to be near her family. Joining the vibrant music scene there, she intends to create a new (for her) musical genre, to add to her already eclectic tastes (Latin, Classical, Brazilian, Progressive and Free jazz, etc). She calls it Cowboy Jazz, with a 2017 release entitled Shine On. 2015 saw the release of her 13th CD, a chamber jazz recording entitled Z Octet. Peggy contines performing at local Austin venues: Milano Cafe, The Elephant Room, Central Market, ABIA, Monks Jazz. Several Austin Jazz Society concerts have been added to her busy schedule.
In 2004, Peggy created the Wall Street Jazz Festival ("where the traditions meet the progressives, and all the leaders are women") in Kingston, NY; the Festival was held twelve consecutive years to date. In 2017 Peggy introduced LuluFest, currently approaching its sixth year, an eclectic music festival again featuring women leaders. Over the years, the Festivals have featured Sheila Jordan, Ingrid Jensen, Christine Jensen, Jay Clayton, Dena DeRose, Su Terry, Claire Daly, Jamie Baum, Teri Roiger, Roberta Piket, Virginia Mayhew, Laura Dubin, Sheryl Bailey, Allison Miller, Maryann McSweeney, Marilyn Crispell, Francesca Tanksley, Erica Lindsey, Sara Caswell, Albanie Faletta, Suzi Stern, Leeann Atherton, Emily Gimble, Rose Sinclair, Nina Sheldon, Betty MacDonald, Rebecca Coupe Franks, Jenny Scheinman, Natalie Cressman, Amy Shook, Jane Bunnett and Maqueque, Dawn Clement, Carrie Rodriguez, Pamela York, and Peggy Stern's band Estrella Salsa. There is a Retrospective Film, completed in June 2022, available for viewing: www.lulu-fest.com.
For more information, music, videos, photos and performance schedule, visit https://peggystern.com/