Grace Kelly – Saxophonist, Singer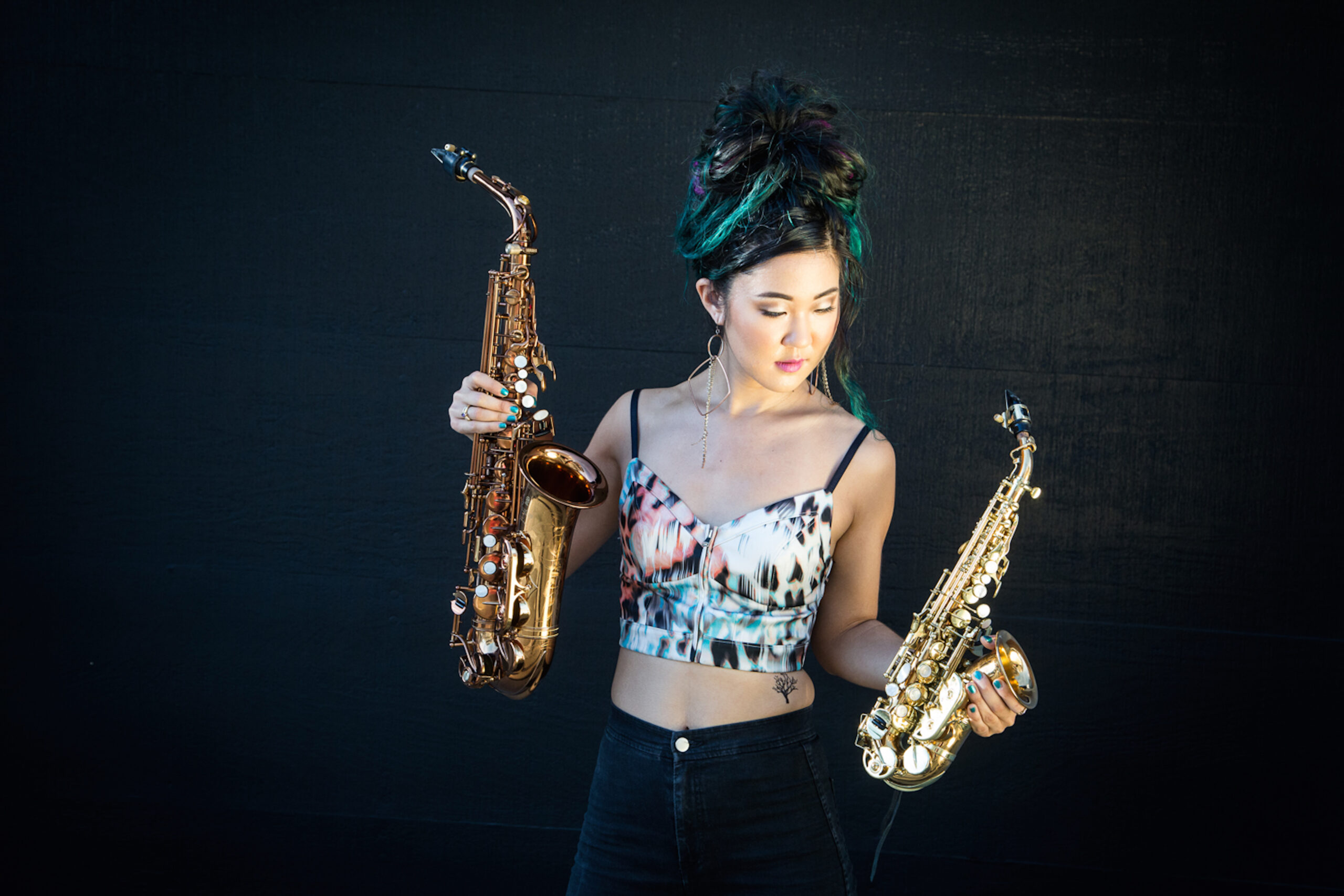 Grace Kelly, an unequivocal musical prodigy, singer-saxophonist-songwriter-composer and band leader.  Grace Kelly has rocked the jazz world with sold-out concerts, 14 acclaimed albums and a resume that includes performing at the Hollywood Bowl as well as being part of the house band for "The Late Show with Stephen Colbert" – all before reaching her mid-twenties. As of Oct 2022 she has become the youngest member of the Board of Trustees of Berklee College of Music.
Kelly's early career featured performances at Barack Obama's 2009 inauguration at age 16 and at age 14 as a soloist with the Boston Pops playing an original composition arranged for the legendary orchestra; she has since then played over 1000 shows as bandleader in 35 countries at venues like the Kennedy Center and Moscow Symphony Hall and for the Montreal, Newport, and Montreux
international jazz festivals. Touted for her scorching saxophone stylings and purring vocals, Kelly has performed and recorded with renowned artists including Lin Manuel- Miranda, Dave Brubeck, Lee Konitz, Phil Woods, Huey Lewis, Harry Connick Jr., Gloria Estefan, Questlove, and Wynton Marsalis.
Kelly was named the winner of "Song of the Year" for her single "Feels Like Home" in the 2018 John Lennon Songwriting Contest, and has been named nine times consecutively in the Annual Downbeat Magazines Critics Poll "Rising Star Alto Saxophone" from the age of 17 in 2009 and winning the poll in 2017 (Youngest ever named to Downbeat critics poll in 2009.). She has also won multiple ASCAP Composer Awards, Boston Music Awards, and International Songwriting Awards. She has also appeared as a featured performer in films and television, including acclaimed documentary "Sound of Redemption: The Frank Morgan Story", Amazon's Emmy-nominated original series "Bosch", and featured in the 2017 Emmy-winning Yamaha production "The Right Note"
Kelly is a masterful clinician specializing in jazz improvisation and stage performance. She has taught thousands of students to become more confident performers and players both online and in-person. She is the co-founder of Saxy School, an innovative online saxophone school. She has held a guest teaching residency at The Berklee College of Music and spearheaded the establishment of the Fred Taylor Endowed Scholarship Fund by organizing, emceeing, and performing in the All-Star Benefit Concert in 2017 which raised over $70,000 for the fund.
For further information about Grace Kelly, visit her website at www.gracekellymusic.com, on Instagram at instagram.com/gkellymusic, on YouTube at www.youtube.com/gracekellymusic, on Facebook at facebook.com/GraceKellymusic, on or Twitter at @gracekellymusic