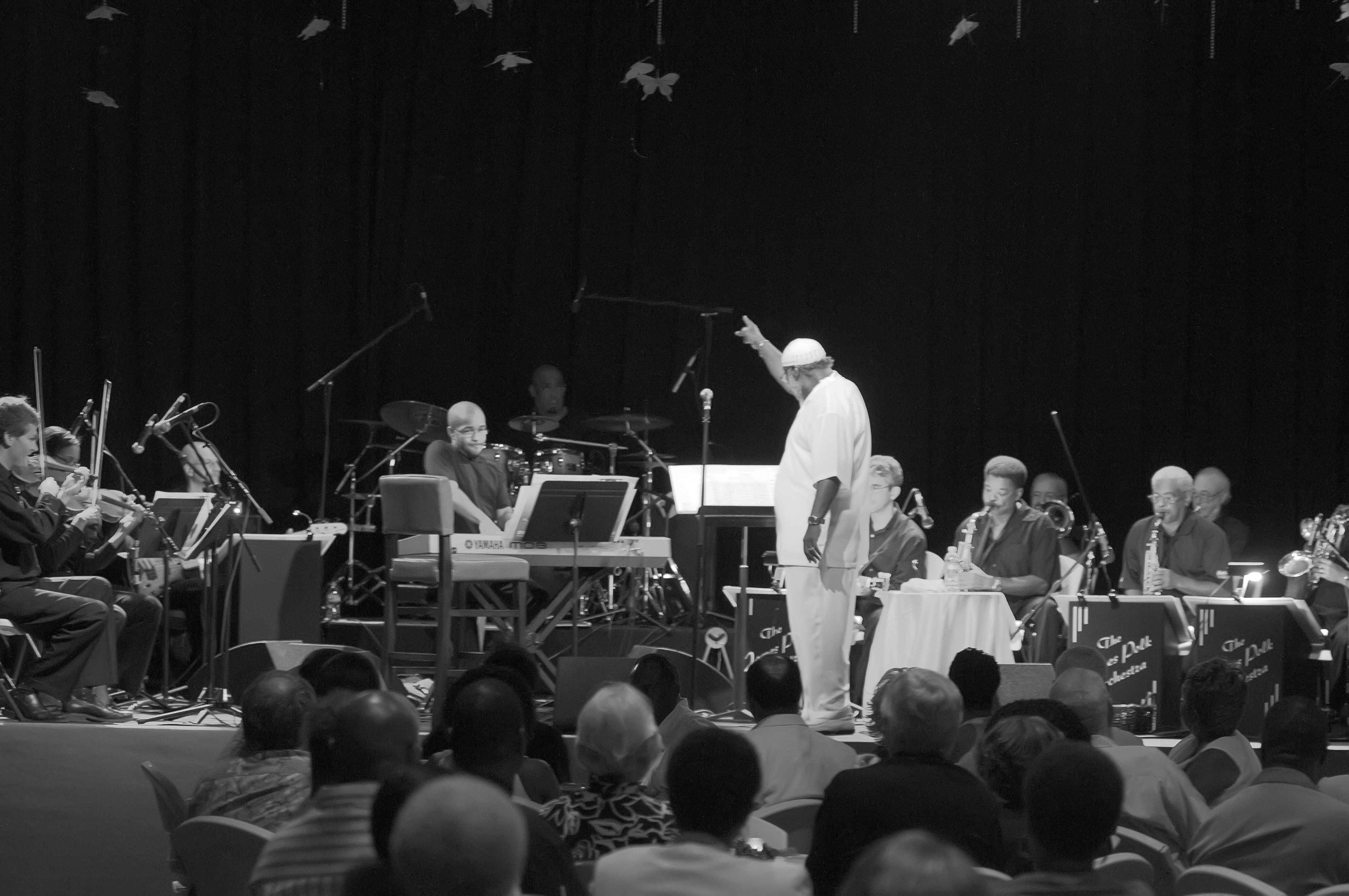 James Polk Orchestra
"Swing with the Divas":  Women in Jazz Concert and Dance featured the
James Polk Orchestra

on August 16, 2008 at the Monarch Event Center, with outstanding jazz vocalists and Mandy Gaines, Pamela Hart, Willie Nicholson, Courtney Sanchez and crooners Kris Kimura and Robert Kelley.
This host of talent, along with ballroom dancing, accompanied by the James Polk 18-Piece Orchestra was an absolute success! The emcee was Austin's favorite radio & TV personalities, Jabari Warfield.