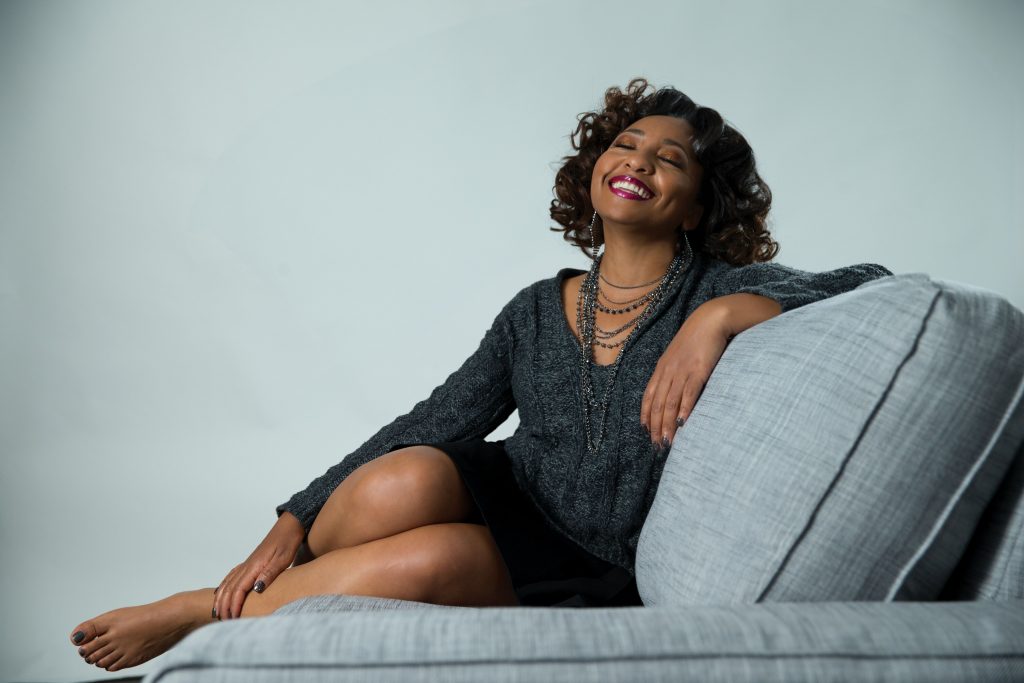 With a last name associated with musical excellence, Selina Albright is a soulful singer-songwriter with versatility that comes from years of listening to many origins and languages of music. Her angelic tone adds character and emotion to any ballad, yet her powerful wailing and energetic stage presence commands attention.  Albright developed her onstage charisma and vocal technique from being exposed to legendary artists, such as Whitney Houston, Take Six, Ella Fitzgerald, Dinah Washington, Beyonce, Lalah Hathaway, and Tina Turner. Her intimate, connective writing style comes from experiences and aspirations from her own life, so that when you listen to her music, you are introduced to a private piece of who Albright is, has been, or is becoming.
Selina appears on Gerald Albright's Grammy-nominated projects, dating back to 1997, with such titles as "Live To Love," "Smooth," "Slam Dunk," and "G."  Her R&B/Soul 2013 release entitled "Brighter" topped the UK Soul Chart for four weeks, and her sassy 2010 Jazz original "You and I," was featured on iTunes' "Top 100 Downloads" list for the genre of Jazz in 2010! Her 2016 single release "Sun Comes Up" (2016) primed the market for her 2017 full-length R&B project entitled "Conversations," featuring Billboard chart-topping, Grammy-considered singles "Eat Something (feat. Kay-Ta Matsuno)" and "Possible."  Selina Albright has graced the stage the world over with many artists, such as pianists Jeff Lorber, George Duke, Joe Sample, Brian Simpson, Brian Culbertson, Keiko Matsui, and David Benoit; guitarists Peter White, Nick Colionne, Norman Brown, Jonathan Butler, and much more.  Visit https://www.selinaalbright.com/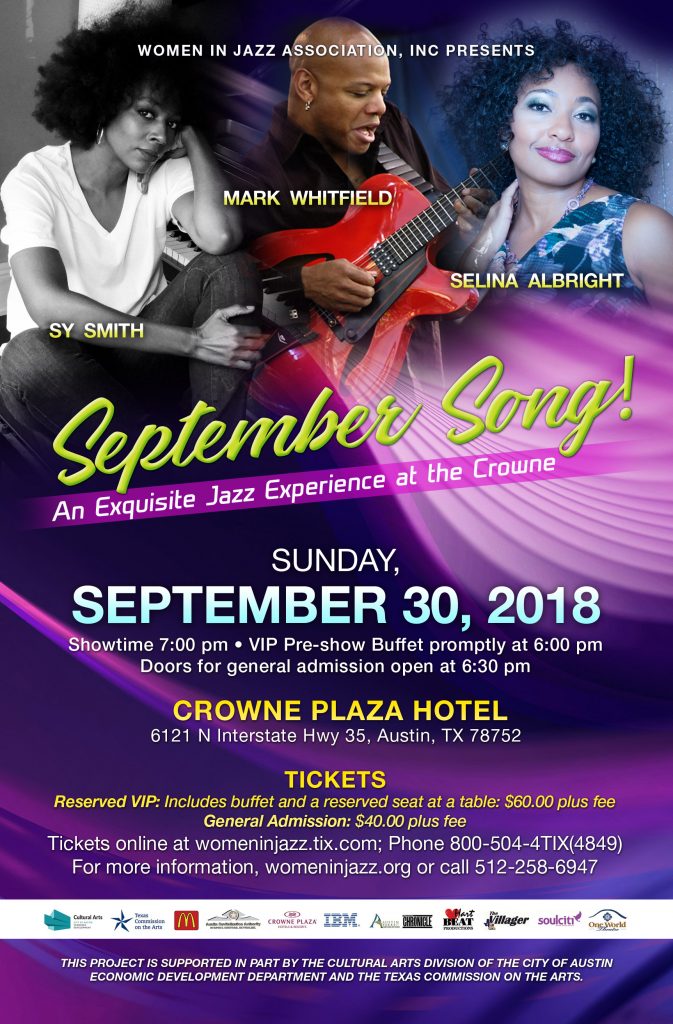 Selina Alright was previously presented in the Women in Jazz concert production called "September Song!" on Sept 30, 2018.